Mubalama, a small boy living in the Democratic Republic of Congo, suffered tragedy before he had even reached school age.
His father was a soldier in the Congo's brutal civil war, which still affects parts of the nation today, and he was killed when Mubalama was still only around 5 years old.
His father's death meant the death of the family's income, and their stability. Mubalama faced a bleak and uncertain future.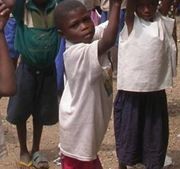 A school run by a local NGO discovered Mubalama and accepted him into their program for underprivileged children. "He was very little when we found him," they told us, "and he had no shoes."
After just three years at the school, Mubalama is a changed child. Healthy, and well-fed, under their feeding program, he is filled with hope and enthusiasm for learning. "His dream is to become the next president of DR Congo!" the agency told us.
It was children like Mubalama that we had in mind when we saw the joyful feedback photos from one partner in DR Congo who received a shipment from Crossroads, filled with goods like clothing, shoes, furniture and equipment to help them serve impoverished communities.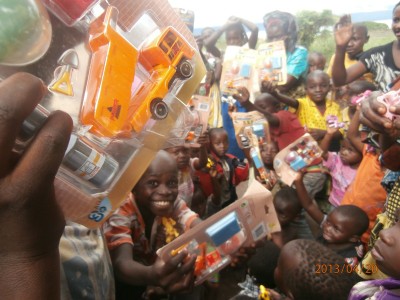 Much more than simply goods, the items were an injection of hope to this region where people have struggled so much.
"Your help was very great to us and helped us so much in all ways," wrote a local Congolese staff member. "This has brought unity and peace in our community."
Want to sponsor a shipment?
Visit crf-hk.preview.strattic.io/our-needs/be-a-star to browse sponsorship opportunities, including shipments waiting for funding.
Want to receive a shipment?
Can we help your NGO with donated goods to equip your work? Click here: crf-hk.preview.strattic.io/requestgoods