Hong Kong innovation: So…Soap!
What's the ideal solution for a mother who wants to work in Hong Kong while caring for the family and for the environment?
Bella Ip describes the journey she took, one that found answers, first for herself and then for other Hong Kong women.
She writes:
"Being a mother, I wanted to work near home with flexible working hours.
"Being an idealist, I would not compromise on any unethical commercial activities.
"Being an environmentalist, I wanted to help ease the burden on Mother Earth."
Bella took out a loan and began making environmentally friendly soap. Now, she says, "I want to share this experience, knowledge and skills with more people, especially women. By becoming a soap-maker, they can spend more time at home taking care of their family, especially their children."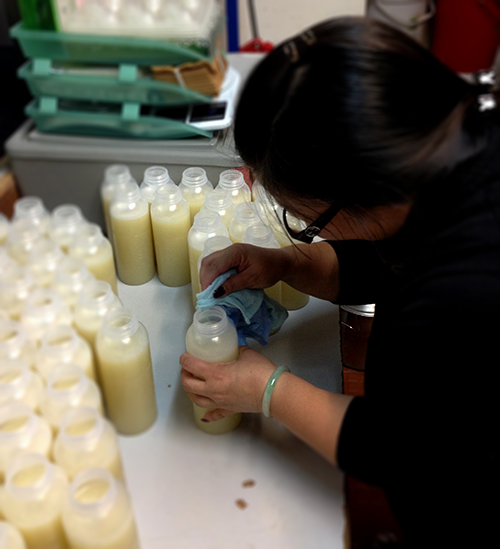 So…Soap is not only responsible to the women it employs, it is also responsible to the environment. The soap is produced with eco-friendly, all natural components and bottled in sterilised, re-cycled soy milk packaging.
Their goal is a lofty one: "We attempt to spread our positive influence towards every corner of our society." Their success offers proof of concept that innovative social enterprise can get it right with both its people and the planet.
We sell So…Soap products in our Global Handicrafts marketplace.