Growing hope in the Gambia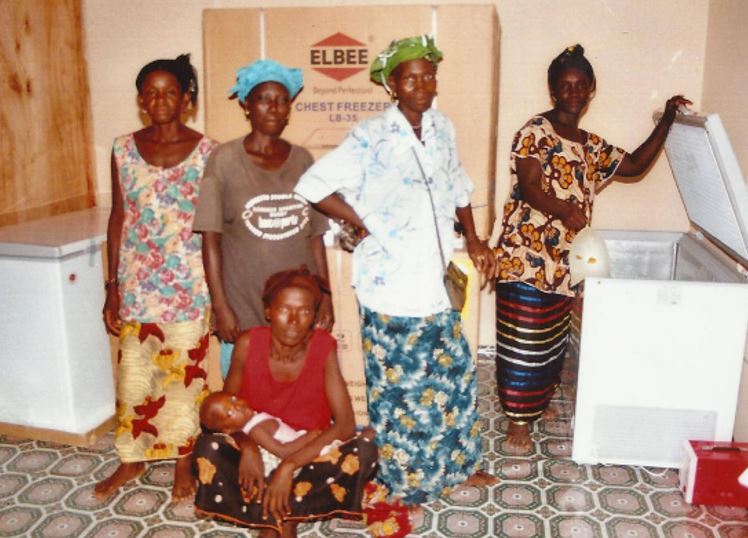 Fatou has been a fish seller in the Gambia for more than fifteen years, but until recently, she struggled to support her family. Fatou's husband died several years ago, leaving her a single mother of six, and providing for their needs was very difficult. At the end of each day,  Fatou needed to travel ten kilometres from her base in the village to preserve her stock of fish in refrigerators overnight, keeping them in good enough condition to sell. The money and time spent on these trips, and the fee paid to the facility owners each night made it feel impossible for Fatou to get ahead financially.
When Crossroads' partners, an NGO in Fatou's area, set up a Fish Preservation Centre, it changed Fatou's life. A refrigerator from Crossroads' shipment is one of those installed in the centre, and it now means Fatou and women like her no longer have to make expensive, long trips to preserve their precious fish supplies! Fatou has been able to save money and time and can provide for her family better than before. Her children are able to continue their education, thanks to the increased income.
Fatou's life is just one of hundreds touched by this shipment to the Gambia. Fatou's neighbour, Samba, is a farmer who had been unable to work for months, due to an injury on his foot. With a donation of sturdy, strong boots from Crossroads' shipment, though, Samba was able to protect his feet safely, and was delighted to start farming again immediately, protecting his source of income.
More photos of the goods distribution are below: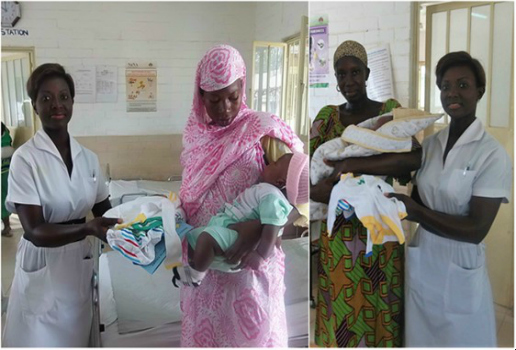 Baby clothes from the shipment are being used in the maternity ward of a community health facility.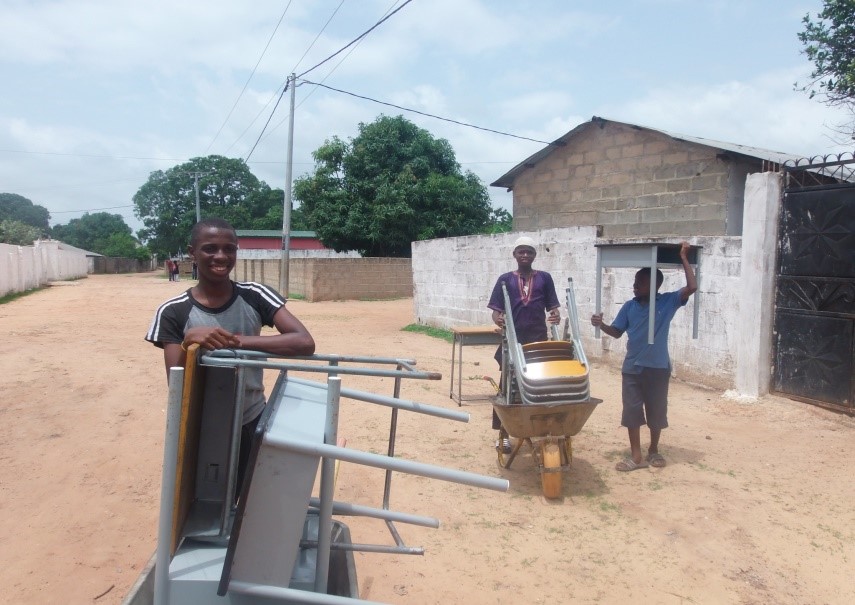 School desks and chairs on their way to enrich and expand classrooms.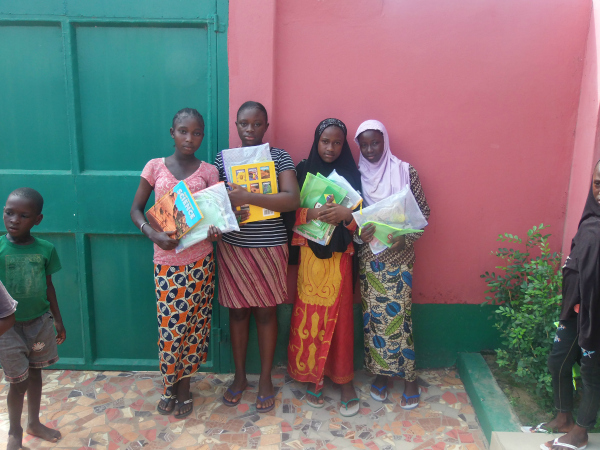 Girls, who often find it difficult to remain in school, were encouraged by the injection of text books and stationery to their school.
Want to help impact an entire community?
We have shipments awaiting sponsorship, to places all over the world. Email partnerships@crossroads.org.hk to talk about how you can sponsor a shipment!