Overview

Participants must deal, first hand, with the unequal distribution of food on our planet. By the end of this exercise, they understand why hunger is, by far, the biggest killer in the world today.
Available Booking Schedules
We run our primary-aged programmes at our site across a morning booking-slot daily, Tuesday to Saturday. The schedule is as follows:
09:45     Arrival, bathroom break, name-tags
10:00     Introduction to the programme
10:30     Simulation
11:30     Visit to our Fair Trade Café and Shop
12:00     End of programme
 Alternatively, the program can be combined with a tour. In this instance, the schedule would be as follows:
09:45     Arrival, bathroom break, name-tags
10:00     Introduction to the programme
10:30     Simulation
11:30     Tour of Crossroads
12:30     Visit to our Fair Trade Café and Shop
13:00     End of programme
Some groups opt to bring a packed lunch with them to enjoy at our site before departure.
Practical Information
Booking: Participation is by booking. If you would like to make a booking, kindly fill in our online booking form.
Language: This programme is available in English, Cantonese and Mandarin.
Suggested Group Size: We tend to suggest a minimum number of participants of 20 and a maximum of 100.
Programme fee: There is a programme fee for this programme. Please email us for a quotation.
Suggested age-range for programme: 5-10 years old
Please check out our Booking FAQ's for details on:

The terms and conditions of your booking (including our cancellation and weather policy, and what happens if your number of participants changes)
What to bring when you visit
Directions to our site
.. and more
---
So You've Done Some, Tonnes, None… What Next?
In a world where we produce enough food to feed everyone, one in nine people (that's about 821 million people) still go to bed on an empty stomach. Even more suffer from some sort of malnutrition. This large number of people do not get enough food to lead a normal, active life. Not only do hunger and malnutrition cause suffering and poor health, they also slow progress in many other areas of development like education and employment. Food security lies at the heart of the struggle to break the cycle of hunger and poverty.
Here are just some of the ways you can get involved:
Help Through Crossroads
Shipments: We regularly ship to groups helping care for people in need. You would be welcome to help sponsor the costs of such a shipment. Please contact our team at enquiries@crossroads.org.hk for more information.
Some, Tonnes, None: You may like to be an ambassador for the Some, Tonnes, None experience itself and tell others about this opportunity to X-perience first-hand the unequal distribution of food on our planet. A booking can be made by Clicking here.
Donate towards specific needs: Whether it is buying an essential kitchen item, such as a rice cooker to aid a Hong Kong family, or sponsoring a 40' container to be shipped across the globe, any amount is a great help in serving those in need. Take a look at our sponsorship opportunities at our Be a star.
Good City App: is a Hong Kong city wide service that helps to bridge the gap between those who want to donate items and those in need of them. Learn how you can get involved at Good City
Help Through Other Organisations
World Food Programme The WFP assists over 90 million people in around 83 countries each year. It delivers food assistance in emergencies and works with communities to improve nutrition and build resilience. Click here for more information and on how you can help.
Feeding Hong Kong The goal at Feeding Hong Kong is to fight hunger and reduce the amount of quality food going to the landfills in Hong Kong. They do this by collecting surplus stock from food companies, sort and store it, then redistribute it to charities who feed those in need. They also raise awareness about food waste, hunger and food banking and welcome volunteers of all ages at Feeding Hong Kong.
Food Angel rescues edible surplus food from different sectors of the food industry that would otherwise be disposed of as waste. Following strict safely protocols, the rescued food items are then prepared as nutritious hot meals and redistributed to serve underprivileged communities in Hong Kong. Click here to learn more.
Foodlink: is an organisation with a vision to ensure every needy person has access to a hot, healthy meal every single day. They collect safe to eat surplus food from F&B outlets all over the city and deliver to those in need. Learn more about Foodlink and how to get involved.
There are many other organisations in Hong Kong who help provide food for people in need and most welcome children and youth volunteers. Get informed and get involved with your local food bank!
(Any product names, logos, brands, and other trademarks or images featured or referred to within the Crossroads website (https://www.crossroads.org.hk/) and/or on any social media forum are the property of their respective trademark holders. These trademark holders are not affiliated with Crossroads Foundation or its website. These trademark holders do not sponsor or endorse Crossroads Foundation or any of its products or comments.
Should you have any questions or concerns please contact Crossroads Foundation at https://www.crossroads.org.hk.)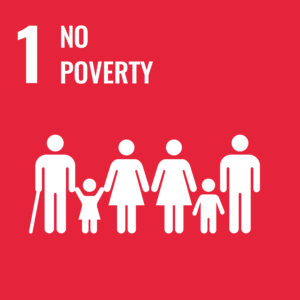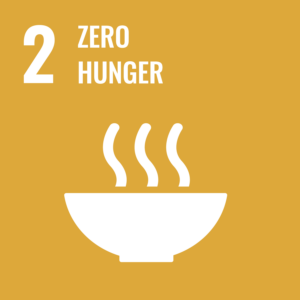 Global X-perience statistics Kazakhstan: Fair trade insights for teachers
Can students be taught the global inequalities of trade? Can they learn to understand how rural or urban producers often receive far less than their fair share of...
Online inspiration during Covid-19
"War, poverty, refugees, modern-day slavery. Many people look at global issues, and long to see change occur. But can one person's...
Trading integrity for survival: The pressure of poverty
We often speak of our experiential programme that simulate issues such as the complexity of poverty. Read these words from a...