How you can help Türkiye/Turkey and Syria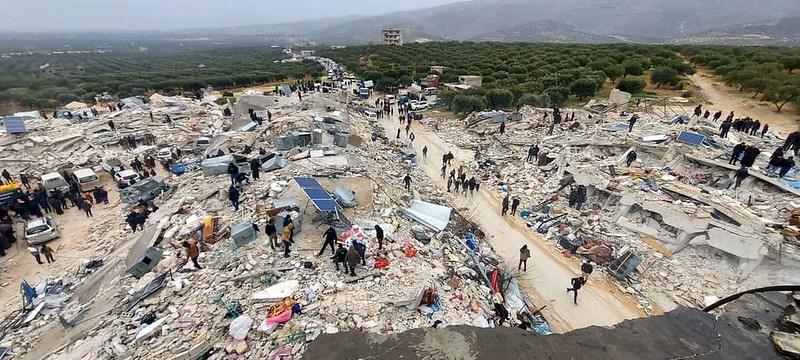 Photo above and at bottom: (c) EU Civil Protection and Humanitarian Aid
On 6th February 2023, Turkey's Kahramanmaras  province was hit by a 7.8-magnitude earthquake, followed by devastating aftershocks. Many thousands have already died, and tens of thousands are injured, with the death toll rising rapidly.
"As the people in the region deal with the devastating consequences of this tragedy, we want to tell them that they are not alone…," said the UN relief chief and head of OCHA, Martin Griffiths. "The humanitarian community will support them in every step of the way out of this crisis."
Crossroads is joining the efforts with an emergency appeal for funds to give relief for the urgent needs of those suffering, as we discuss with partners in the region about how we can help most effectively.
Donate funds
You can donate to our Turkey Earthquake fund now, using the button below. In the form, note that the funds are for 'Turkey earthquake'. If you're running your own fundraiser for Turkey and Syria, we can help to channel the collected funds to our trusted partners.
Donate goods
We're now accepting donations of the items below, which must be new:
Sleeping bags (particularly winter weight for cold weather)
Blankets – particularly thermal, easily packed
Tents
Hygiene products (no liquids)
Crutches, wheelchairs, walkers
Folding canvas cupboards
Flashlights
For questions or more information on how you can help with new goods, please email enquiries@crossroads.org.hk
Thank you for caring for those experiencing such devastating loss in Turkey and Syria.