We deliberately photographed these men from behind. We wanted to be sure we didn't show their faces. Mr Kwan (name changed), like many in need within Hong Kong, was very glad to receive what he needed, but that joy was tinged with feelings of shame about the circumstance which had left him in dire straits.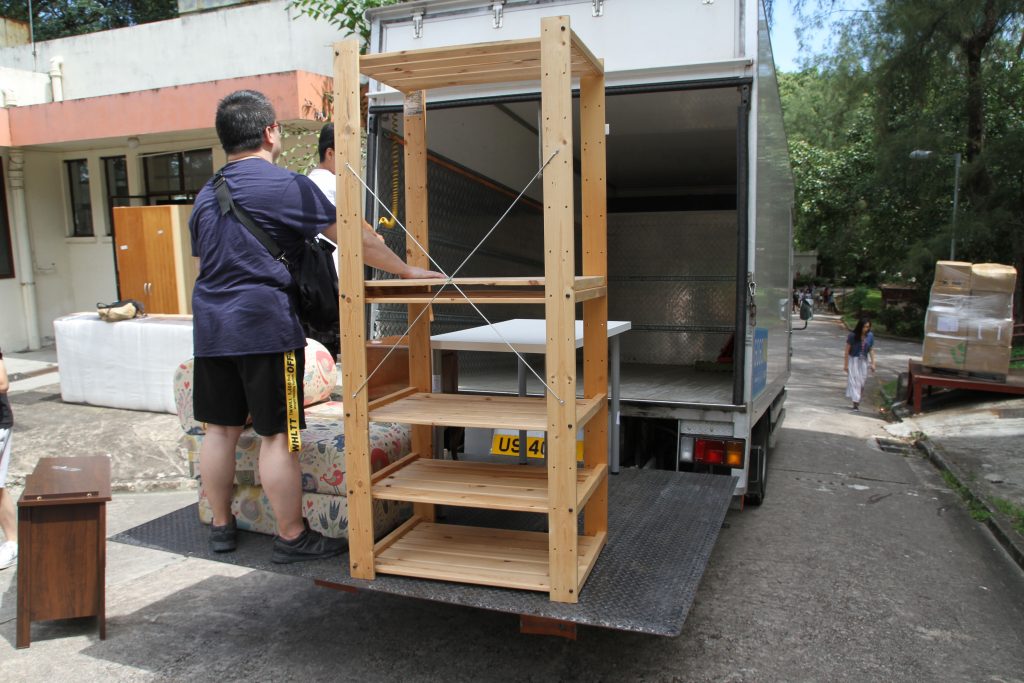 His story told of one low point after another. Serious depression had combined with long term insomnia to lead Mr Kwan to start abusing sleeping pills to get through each night. His marriage broke down. He moved away from his wife and young son. He then lost his job. Living on his own, on government assistance to survive, Mr Kwan hit rock bottom. "In 2013, I suddenly realised that my life couldn't go on like this," he said. "My son is not young any more. I don't want to miss any more moments of his growth. I've given him so little. I want to compensate for what I did in the past."
On his slow climb back to health and better relationships, Mr Kwan was hit again, this time with heart problems that led to two heart surgeries. When we saw him at our site, he had recently undergone the surgery, saying his doctor had advised him to move slowly, avoiding rapid movements while he heals.
The younger man assisting Mr Kwan on our site, in this photograph, was his son, now a teenager. The father had finally been granted access with his son, and he was desperate to bond, and make up for lost time. Mr Kwan's previous apartment was too small to have his son stay overnight. With joy, he told us he'd been granted a larger apartment, but didn't have the needed furniture. "I really want to take this single sofa bed," he told our staff. "It will mean my son can stay with me and sleep on it from time to time." He had hoped that coming together to our warehouse would be a bonding moment in itself as his son selected furniture he would use, the sofa bed pictured in particular.
"I want him to join me in the process of creating this new home," he said.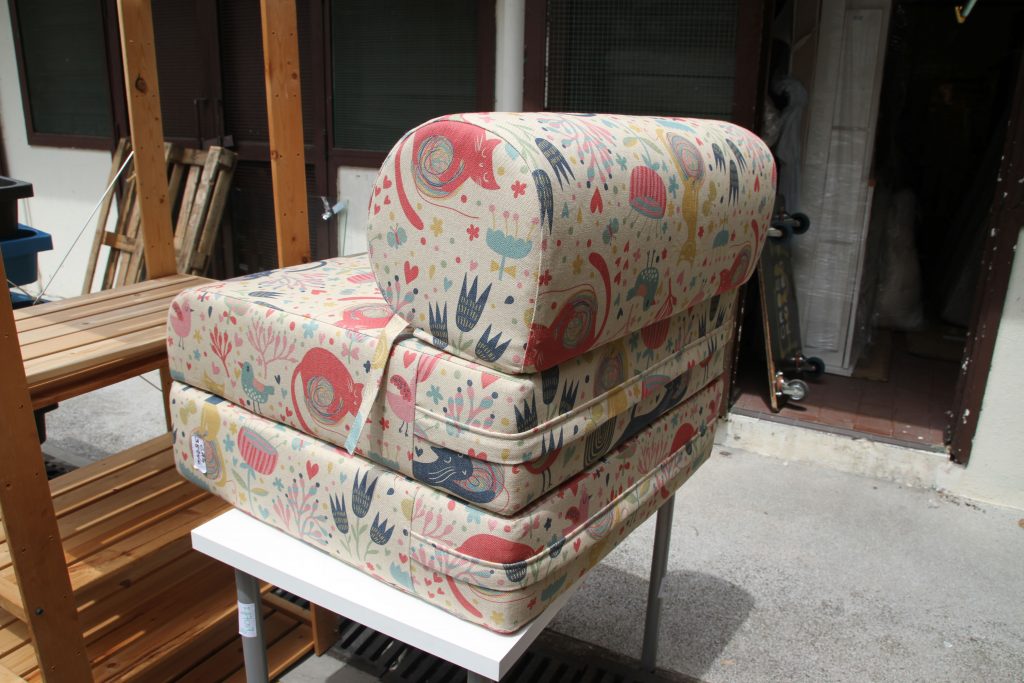 The sofa bed chosen by Mr Kwan's son: a symbol of a new beginning
The road ahead is still long for Mr Kwan and his son, as they get to know each other once more. We were grateful to be able to find him a sofa bed, TV cabinet, wardrobe, and more. His story was an insight for us into the complex challenges and different kinds of pain that may be carried in through our gates with each person in need of help. For so many, their troubles compile one upon another until they must reach out for help, and it's at that point that we're privileged to respond with love and compassion.