Gambia: Rural kids celebrate first sports day
In rural Gambia's dry season, there's an exodus of men from the countryside to the coast – farmers who leave behind their wives and children in search of better work that will support their families.
The women left behind continue tending their small plots of maize, millet and peanuts, often with the help of their children, but it can be a difficult existence, marked by poverty and hunger.
The battle makes it all the more difficult for kids to stay in school, and once there, small community schools are often so under-resourced that basic supplies like text books, plain lined paper or a coloured crayon are hot commodities.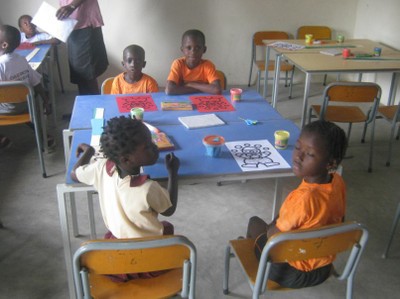 Nursery students with stationery and furniture from Crossroads' shipment
It was exciting, then, to see that when Crossroads shipped a container to rural Gambia, they made an educational festival out of it!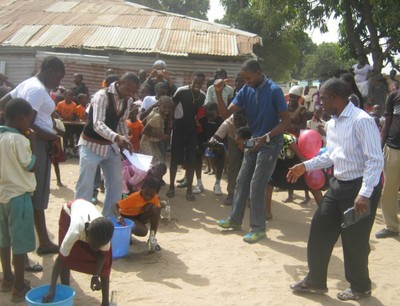 Our partner NGO held a 'Kids Games' event, inviting children from the region to join in typical sports day activities like running races, water games (above) and ball games, and gave out prizes of stationery, books and backpacks from the Crossroads shipment.
As delighted as they were, the kids' enthusiasm couldn't match that of the teachers, who were also given a donation for each school of materials, school desks and other essentials.
"Every school that attended received school materials," wrote our partners. "The competitions gave every child opportunity to exercise his or her skills and abilities. Your donation has had a great impact in the life of the children in the community!"
Want to sponsor an international shipment?
We have several international shipments ready to set sail and waiting for sponsors! Your company, club, organisation or family can make a  shipment happen.
Email us at partnerships@crossroads.org.hk for a list of partnership opportunities.