Health care and community building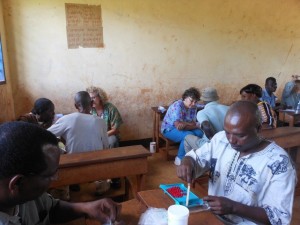 While the Kenyan economy is improving, 44% of the population still live below the poverty line.  Nearly 2 million are living with HIV/Aids, and  1 million children are living as orphans because of the disease. Crossroads is shipping to a partner NGO who is bringing hope into this darkness and has already helped thousands of HIV/Aids patients in Kenya.
They have asked us to send medical goods and relief supplies to help them care for communities that can't cope with the burden of so many who are sick and poor.
Potential impact:
One hospital, three health clinics and nine pharmacies will be provided with the necessary equipment they need to help people in need.
Hundreds of vulnerable people will be provided with clothing and other essentials
Shipment includes:
Wheelchairs, hospital beds, medical supplies and more
80 boxes of clothing and 10 boxes of shoes


---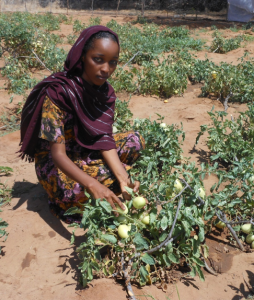 Jane lives in a very dry area where people need to walk 5 kilometres in search of water. Quite often Jane could spend most of her days looking just for water and had less time to look after her children. With the help of Crossroads' partner NGO, a borehole has been drilled in Jane's village, which provides her and the whole community with clean water.
Because she has more time now, Jane is able to get milk and vegetables for her family, who are now healthier and happier.
Our shipment will help families like Jane's access resources they need to be productive and self-sufficient.
---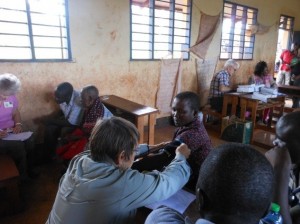 When Doris became pregnant she felt very weak, and knew something wasn't right. She decided to go to the health clinic of our partner NGO, who tested her for HIV. Doris discovered she was HIV-positive, and being pregnant, it meant her child was now at risk too. Under the care of the clinic, Doris was put on ARV treatment and given food supplements and medicines. Because of this basic care her health condition improved and soon she gave birth to her first child. She then had an agonising wait. Was her baby infected or not? At 18 months, the baby was tested and Doris was relieved to discover that he was fine!
Today, she has  had a second child and, with some help, Doris has started her own small scale business and is living happy with her family.
The shipment will improve the quality of the health facilities where Doris received care, helping many more like Doris.