SHIPMENT FEEDBACK
Only 42% of The Gambia's adult population are literate and poor access to education continues to hamper development efforts. Ranking just 174 out of 189 on the Human Development Index, The Gambia struggles with a lack of arable land for farming and from a shortage of employment opportunities for young people. Schools in The Gambia are often difficult to access for many people, and the resources and equipment they need are often lacking. As a result of this as many as one in four children drops out of primary school with only 35% acquiring any secondary education.
Our NGO partners in the region are determined to improve education in The Gambia. Since 2006 they have been sponsoring children to attend school right through from nursery to senior secondary level, and have been working with schools, students, and their families, to help improve facilities and provide the resources and equipment they need to succeed.
"It brings us great happiness to see smiles on the faces of people because of what they have received through Crossroads" – NGO director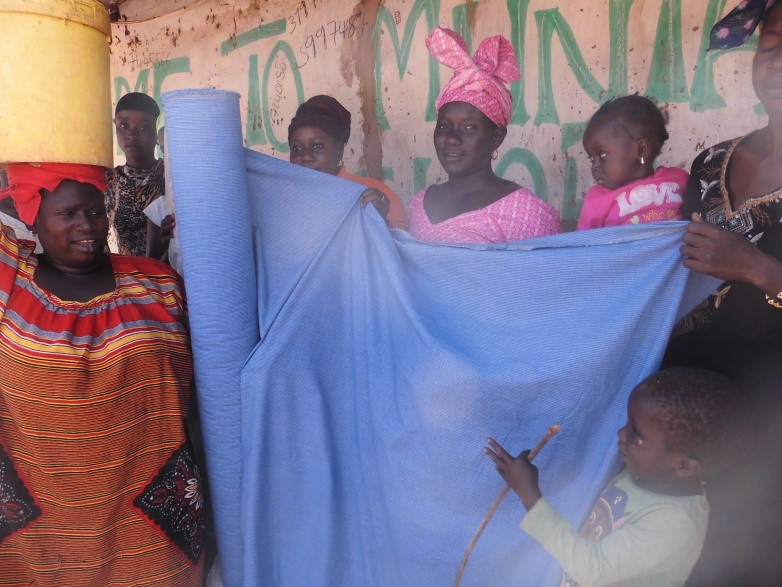 (Above) Materials for clothes are received by students' families.
The goods that were sent in this shipment have been used to support the work and development of a number of schools in The Gambia. Our partners estimate that, by improving school supplies and materials, these goods have directed benefitted almost 600 students, and will go on to provide a benefit to many more in the future. Here are just a few things that were possible because of this shipment:
Desks and chairs have relieved the worry of students having to bring their own furniture to school.
Writing materials at school have saved families the cost of purchasing supplies themselves.
Clothing and bags have ensured children are fully prepared and equipped for classes.
Textbooks have improved the curriculum on offer at the secondary education level.

(Above) Students take a first look at their new desks and chairs.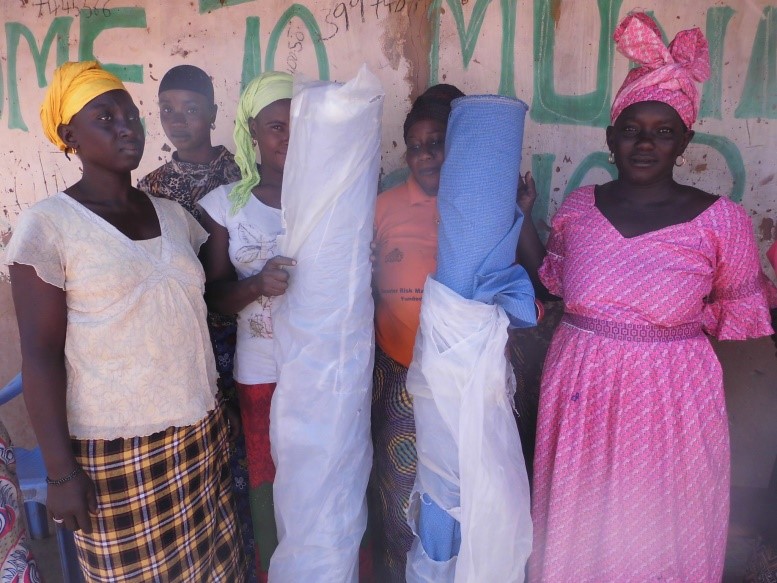 (Above) Families and teachers with goods from the shipment.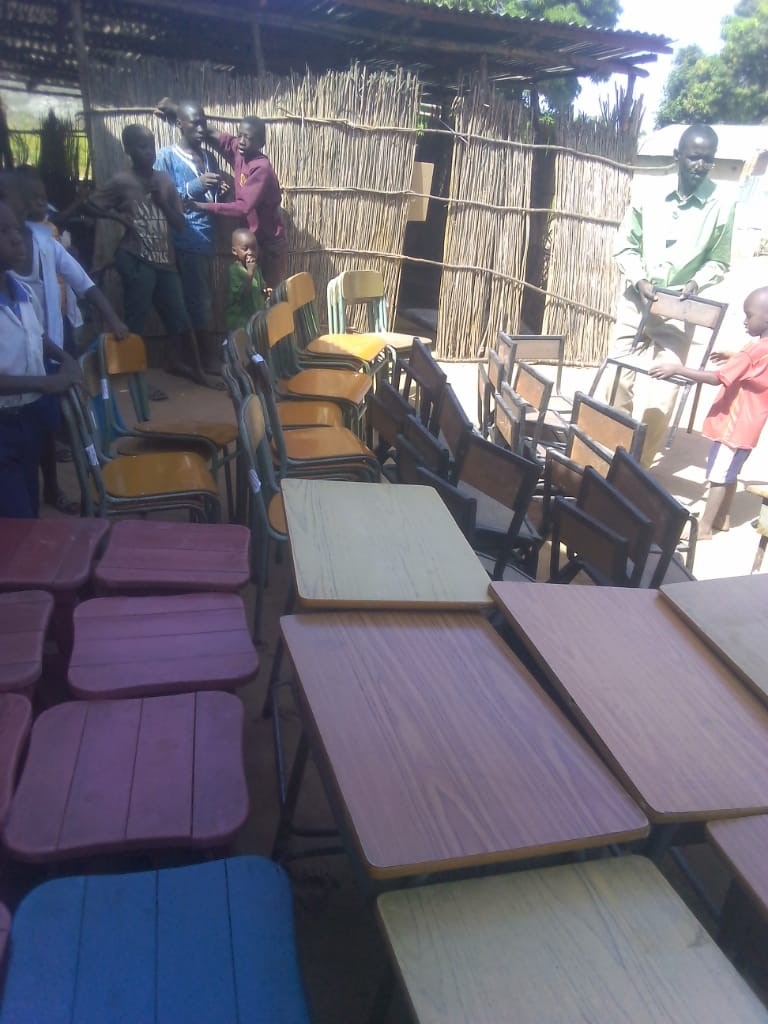 (Above) New chairs are set out, ready to be taken to classrooms.
Reference No. S4093A