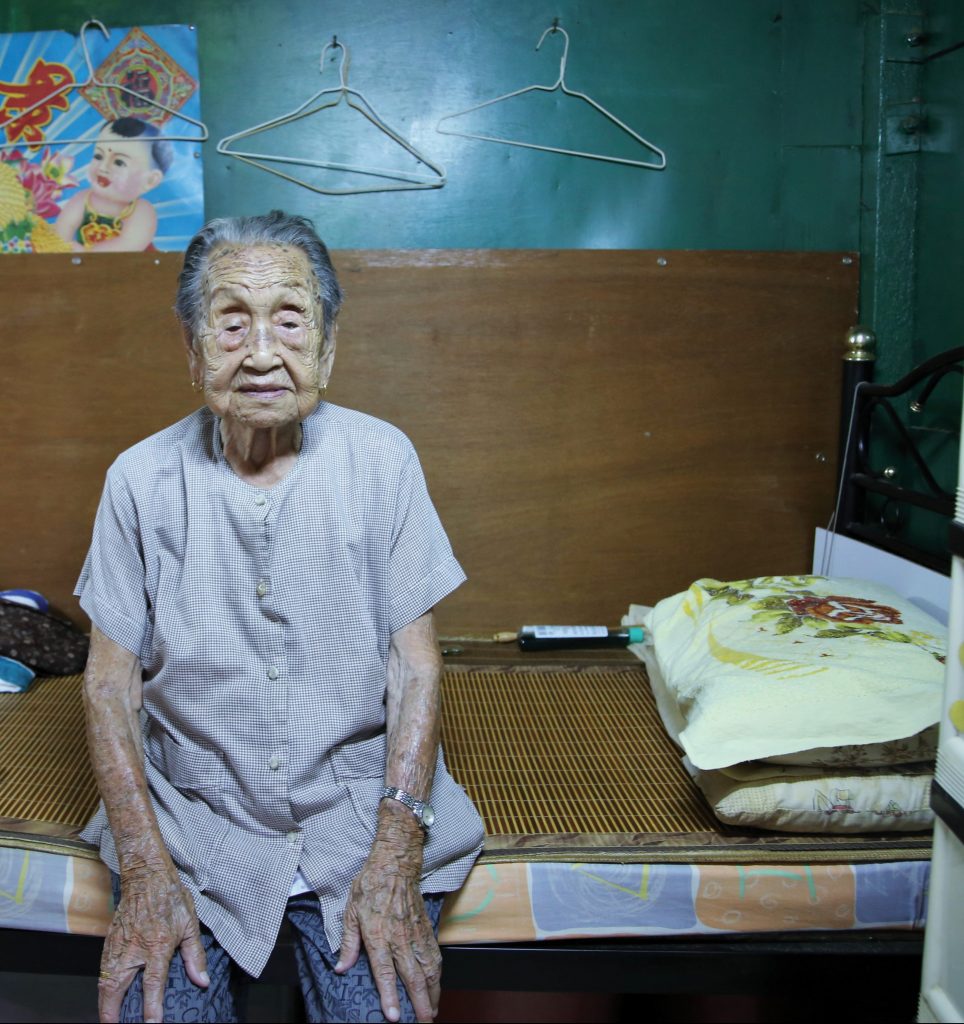 At 95, Mrs Kan has seen many chapters of Hong Kong's history. She lives alone in Tai O, a traditional fishing village, by a river, lined with rickety wooden homes on stilts. When the fierce winds of Typhoon Hato swept through, in August 2017, Tai O was a vulnerable target. Its population is largely older people, these days, as many of the younger generation have moved closer to the city.  So Mrs Kan and her elderly neighbours rely on each other in times of need, not always easy given their advanced age and limited mobility. When this massive storm hit, the community watched in fear as flood waters rose higher and higher, damaging their homes, their appliances and their furniture.
Initially, it seemed impossible to replace what the storm had damaged. Mrs Kan lost a washing machine and a fridge.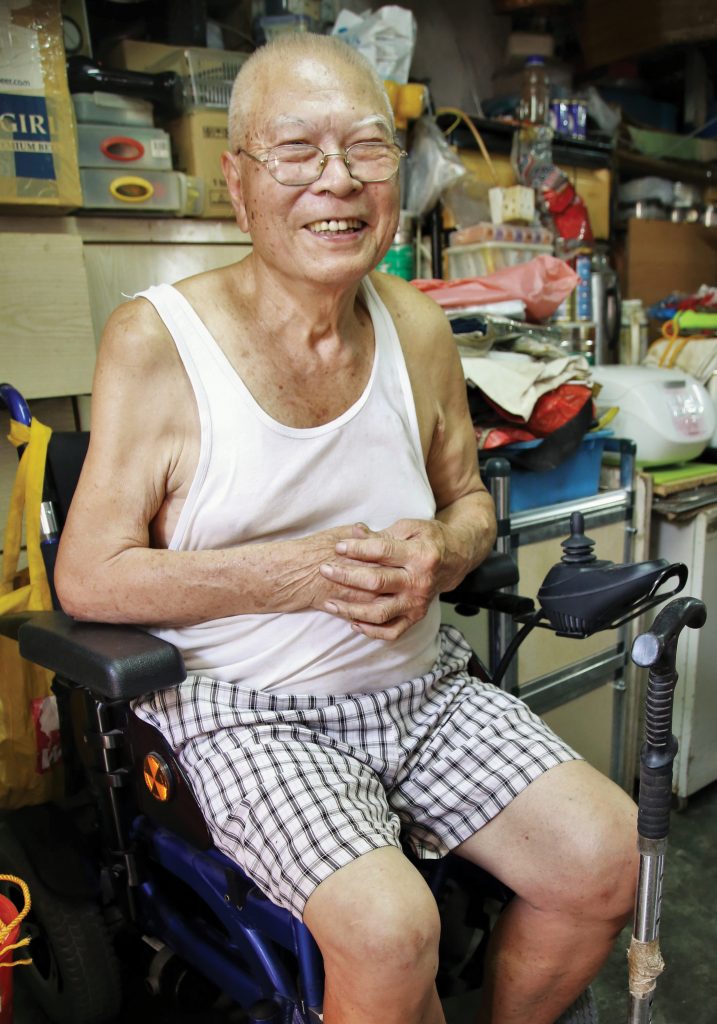 Her neighbour, Mr Kwan, is 87 years old. He, like her, lives alone and since suffering a stroke, has had trouble moving around.
"The water went above my knees," he recalls. "I was not able to move, and some of my neighbours called the fire department to help me."
Thankfully, he was rescued, but he lost his fridge, washing machine and most of his furniture.
Crossroads ran a campaign to source electrical goods and other needed support. The response was immediate and overwhelming! Several businesses and individuals leaped to help, offering to fund or supply what we needed. When our team went out to Tai O to deliver and install the goods, residents recognised our red Crossroads t-shirts calling out, "Thank you, thank you!" as our volunteers pushed heavy appliances along the small lanes.
Mrs Kan herself was pleased to see her washing machine and fridge replaced, as seen in the first picture below. Mr Kwan, and other neighbours also received electrical goods and our staff helped install and connect them (2nd picture below).


As well as Tai O, we were also pleased to support Kar Wo Lei Tsuen, a village right next door to Crossroads' site, where people suffered storm damage to homes and possessions.
---
In numbers
650 items in total were delivered to 400 households Tai O:
184 fridges
99 washing machines
31 stoven
60 kettles
60 rice cookers
60 fans
50 heaters
53 beds & mattresses
53 other household articles
TTHANK YOU!