Training and education for women and youth
After their independence four decades ago, the nation of Ivory Coast gained a reputation as a place of religious and ethnic harmony and a country with a stable and growing economy. However, political instability has periodically plagued the country in recent decades, leading to violence and unpredictability.
This instability has worsened the level of poverty in the the communities that Crossroads' partner in the Ivory Coast serves. The access to healthcare, education and training for vulnerable groups like women and young people is the focus of our partners work. To strengthen the community they run a number of programmes to empower these groups and provide them with the educational and financial help they need, as well as providing them with basic neccessities like food, school supplies, medical care and access to clean water.
This shipment will help equip and expand our partners' programmes in their community. Items like medical equipment, office furniture and electronics will help them better support community health centres. Desks, chairs and computer equipment will be used by students at schools and training centres to further their education. Household goods, clothing and toys will help families who normally couldn't afford these items.
---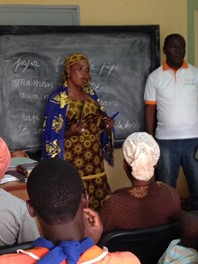 Mrs. Gbai's story
Mrs. Gbai is 67 and a widow. For many years she suffered from cataracts and her vision was reduced to just 10%. Our partners' support programme for vulnerable women covered the entire cost of the surgery she needed. Before the operation she found it incredibly difficult to complete daily tasks and was unable to walk without help. Today her sight is greatly improved, and she is able to walk without any assistance.
Goods from this shipment will help our partners meet medical needs in their community.
---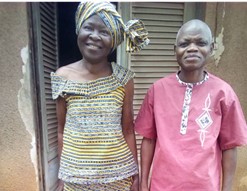 Mrs. Aicha's story
Fewer than 50% of people in Ivory Coast can read and write. Mrs. Aicha found that lacking these skills meant she could not do a lot of the things she need to in day to day life. She couldn't understand the forms she needed to fill out at the bank and found that her children were struggling academically as she couldn't help them with their homework.
After enrolling with the women's literacy program run by our partners, Mrs. Aicha can now read write and do mathematics. Her literacy has improved so much that she is no longer anxious about going into the bank and her children are excelling at school due to the help she can now give them with their education.
This shipment will include goods to help our partners run projects like the women's literacy classes that helped Mrs. Aicha.
---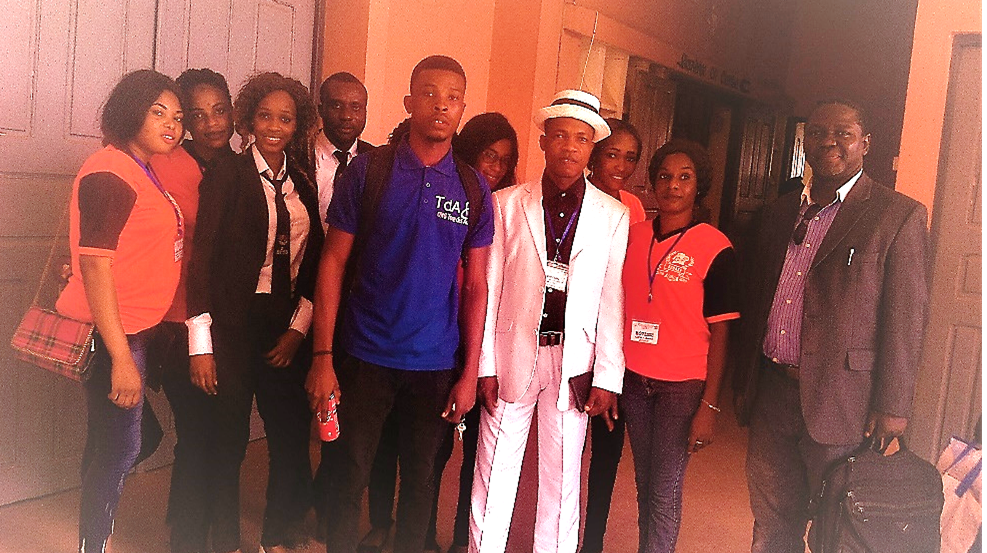 Members of a programme set up by our partners to educate other young people about the dangers of drugs. Goods from this shipment will help our partners set up more youth projects.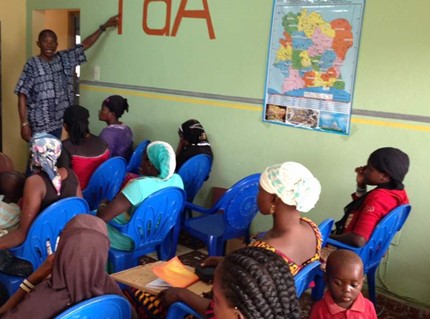 A class of women being taught reading, writing and mathematics. There is a large gender gap in literacy rates in Ivory Coast, with only 41% of women being able to read and write, compared to 54% of men.
---
(S5663)