Helping refugees and rural communities
This shipment feedback has arrived! Click here to read more.
Malaysia has recently benefited from an economic boost due to a growth in manufacturing. However, the disparity in wealth between urban and rural areas mean that rural areas experience a poverty rate nearly 4 times that of the towns and cities.
Malaysia, along with neighbouring countries has also taken in many Rohingya Muslim refugees who, due to violence and persecution, have fled Myanmar/Burma. In fact, 86% of all Myanmar/Burma's refugees are Rohingya and around 2,500 of these live in the area in which our partner NGO operates.
To help care for these people in need our partners have been helping refugees and underprivileged locals with clothing, food, school uniforms and healthcare. They also operate the only food bank in the area and their resources are stretched thin.
With this shipment we aim to be able to provide them with the equipment they need to continue to grow their operation and reach many more people. Goods we hope to ship include medical equipment, clothing/shoes, school equipment, study materials and household items.
---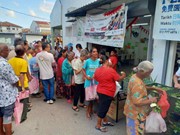 Supplying essential food to the community
Our partners understand that to properly serve and grow their community they must start by meeting their most urgent needs.
One of the ways they do this is by operating a soup kitchen and food bank (the only one in the area, serving 10 villages). Here people with low incomes can provide for their families with fresh, organic food donated by local businesses.
---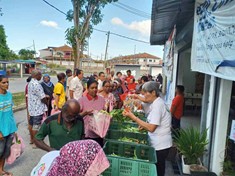 Mr. Chen's Story
Our partners shared the story of a man called Mr. Chen with us. They said, "Mr Chen's wife suffered a stroke and was left in a wheelchair. Shortly after, their only son moved out". With their son's income gone, Mr Chen couldn't afford to provide food for himself and his wife".
"In 2018 Mr. Chen heard about the soup kitchen and began to collect hot meals from us; they now have food every day".
Goods from this shipment will help expand the reach of services like this and help more people like Mr. Chen and his wife.
---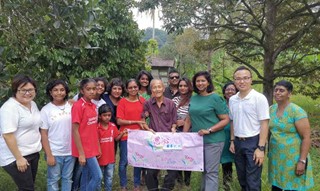 The people that our partners help are spread out over a large area, so through field visits, they connect with and help as many in the community as possible.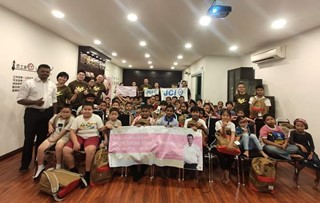 Our partners hope to provide school equipment and study materials to the students in the community so that they are fully equipped for their education.
---
(S5609)