Empowering women and youth
Malawi, a landlocked nation in south-eastern Africa, is one of the world's least developed countries. A largely agricultural country, Malawi is still recovering from the effects of drought in 2015 and 2016 and is making efforts to overcome decades of underdevelopment, and the impact of HIV/Aids, which still claims the lives of tens of thousands every year.
Crossroads' partners on this shipment are, through education and vocational training, empowering marginalised women and youth from rural communities. Through programmes aimed at agricultural training, education support and helping survivors of child marriage, among other projects, our partners have directly helped over 9,300 women and youth so far.
Items that we hope to include in this shipment include computers, school desks, chairs, and books. The goods will help our partners to better equip the schools and training centres where they run their programmes.  In addition to these goods, we hope to include items to meet the most basic needs of the people in these communities including clothing, bedding, mattresses and household goods.
---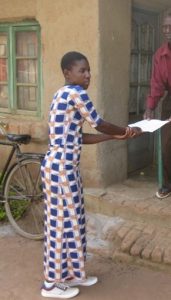 T's story
T is 15 years old and, despite laws preventing child marriage, T was married at a young age. In an effort to eradicate child marriage our partner NGO and their affiliates arrange meetings in the community to educated community leaders and parents on the dangers of child marriage.
T attended one of these meetings and was empowered to lead a demonstration to enforce the laws that protect children like her. T has now left the marriage and is back in secondary school preparing for her exams.
---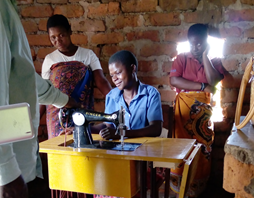 S's story
S lives in one of the rural communities that our partner serves. She became pregnant at 15 and couldn't continue her secondary education. When the father of her child left, she had no income and found it hard to find even the necessities to provide for her and her child.  She was introduced to our partners and began a tailoring and designing training programme. S has now completed the course and through the sale of clothing she makes, she is able to provide for her family. S has gone on to train other women in the community, providing them with the opportunity to become self reliant and empower other women in the community to do the same.
Goods from this shipment will help our partners to expand their programmes and enable more women like S to create an income for themselves and aid in their community's development.
---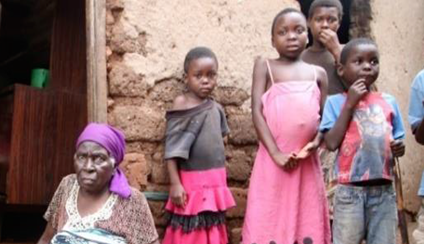 Orphans in the area are cared for by elderly people at local community childcare centers. Goods from this shipment will help our partners to continue to run theses centers and serve their communities' children in need.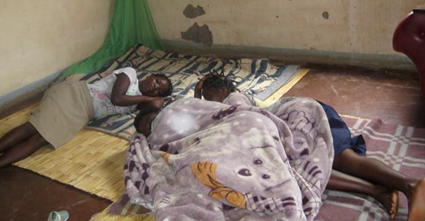 Orphaned children sleep on floors without mattresses at their school. Our partner NGO said, "One of our main goals is to contribute to the improvement of education standards for children and youth and to enable them to gain skills that will maximize their potential". To achieve this goal our partners need goods from this shipment, like mattresses, bedding and school furniture so that the children can live and learn in a suitable environment.