Looking up and forward
Malawi is a country working hard to lift its people out of its challenging history.  Since gaining independence nearly sixty years ago it has gone through periods of sometimes violent unrest and corruption so widespread that the IMF refused to provide any financial aid.  The past decade has seen a concerted effort to develop the economy, health care and education in particular.
Our partners on this shipment are one of a number of NGOs working to further these aims and they cooperate actively with other groups to improve access to healthcare and education in the rural heartland of the country.  Projects include providing for the child-headed families created by many AIDS-related deaths, education to prevent HIV being passed down to the next generation, and vocational training for rural youth who get left behind in the race for formal education.
This shipment will include such items as basic medical equipment for under-resourced local clinics, school furniture and supplies, camping equipment and bicycles to facilitate outreaches to remote districts, and vocational training equipment such as computers and tools.  We will also include supplies like bedding and clothing for families most in need.
---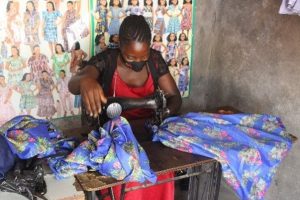 Annet's story
After schools were closed because of Covid-19, Annet felt obliged to marry in order to reduce the financial strain on her family –  she and her younger siblings had relied on a school feeding programme for much of their nutrition and now the whole family was going to bed hungry.
Unfortunately, the fisherman she married was also poverty-stricken because the Covid-related shutdowns meant he was unable to sell his catch.
Our partners run a textile design course and sponsored Annet to join.  Using her newly acquired design and sewing skills, she has been able to produce income to support not only herself but also her parents.
Goods from this shipment will assist our partners both to expand their vocational training programmes and to provide immediate aid for people in deepest need.
---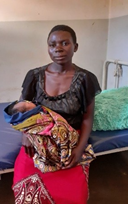 Naomi's story
Naomi is HIV-positive but although she qualified to receive anti-retroviral treatment, she couldn't access it because the clinic is too far for her to travel from home.  When she became pregnant, she had no idea of the high risk of her baby also being infected. She was approached by one of the mentors in a mothers' support group run by our partners and was able to receive not only valuable information but also transport money to allow her to resume trips to the clinic both for ART and ante-natal care. Now that she has given birth, she continues to receive support from the mothers' group.
This shipment will include goods to support health projects like the one that helped Naomi.
---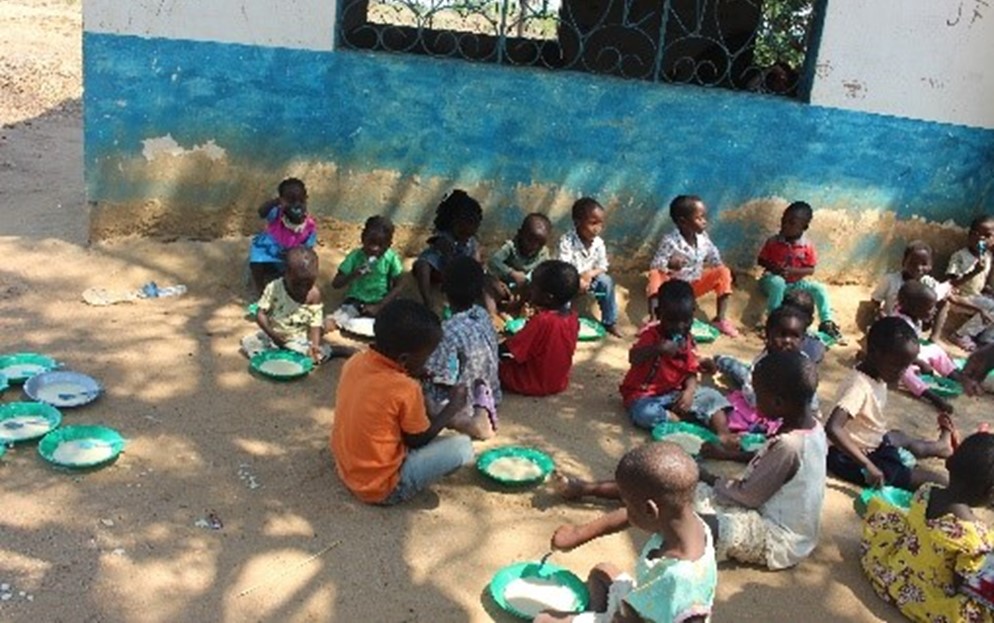 Feeding programmes are a necessary part of rural school life in Malawi.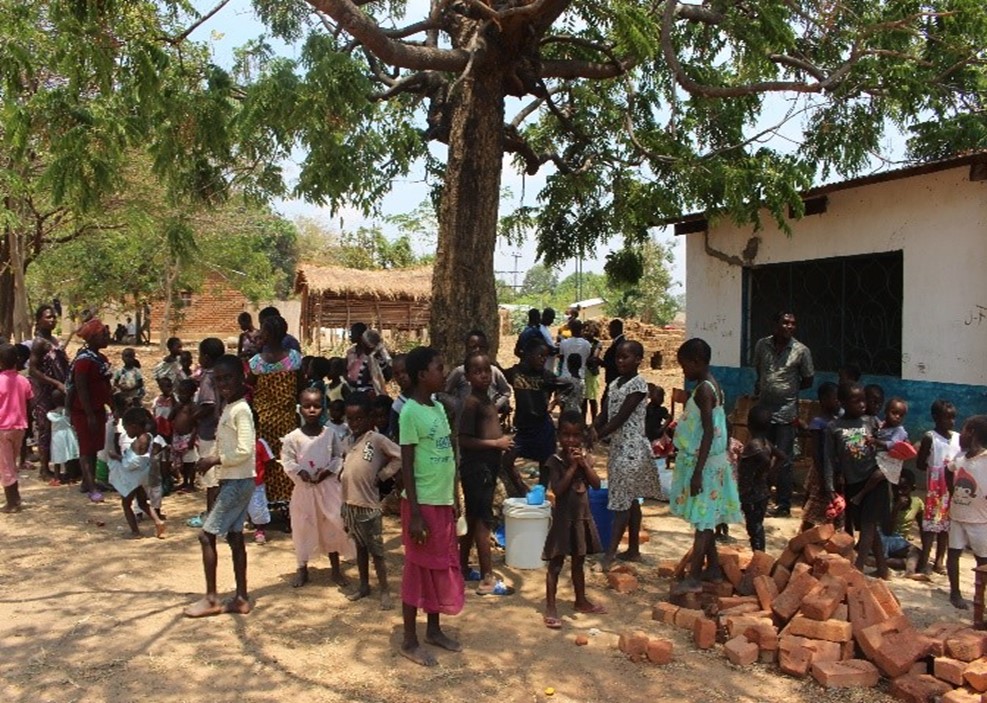 A community based child care centre.  This shipment will include toys and other equipment for this and other such centres.
---
(S5537)