Improving women's and children's health
Bangladesh's Cox's Bazar District has recently seen a massive influx of refugees from nearby Myanmar/Burma, where violence has driven hundreds of thousands of people from the Rohingya minority to flee. Today there are more than 800,000 Rohingya refugees living in severely overcrowded refugee camps in Cox's Bazar. Many are still traumatised from the violence they have escaped, and most are completely reliant on aid to survive.
We are shipping to an NGO that has been working in Cox's Bazar since 1999 providing essential care, specifically focusing on women's and children's health. They said, "We started with one small clinic and one doctor. Today we operate a 40-bed hospital, a field hospital for women, two Covid isolation and treatment centres, and 9 satellite clinics in rural areas, as well as a medical training centre.
Furniture and medical supplies from this shipment will help them complete their new Maternity and Fistula centre to provide free maternity care and specialised obstetric fistula care. Obstetric fistula is a condition in which a hole develops in the birth canal as a result of childbirth and can result in incontinence. This condition common in Bangladesh, where 9/10 women give birth at home with no trained medical care.
---
M's story
M became pregnant at 16. She lives in a remote rural community without access to maternity care. After being in labor for 2 days M gave birth but developed symptoms of obstetric fistula. M lived with this condition for 3 years during which she was shamed by her community. A field worker with Crossroads' partners met M and she was admitted to their hospital where she underwent surgery to repair the fistula. She has now fully recovered and hopes to share her experience to help more women like her seek help.
Goods from this shipment will support the project that helped M recover from her debilitating condition.
---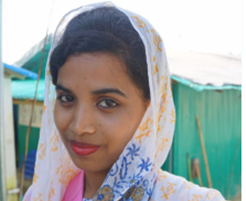 Rujina's story
Rujina graduated from our partner NGO's midwifery course. She is incredibly proud of the work she does and the training she has received.
After a baby was born not breathing Rojinga performed resuscitation but a doctor pronounced the child dead. Rojinga didn't give up, however. As she recalls, "I could not accept it, so we started chest compressions. After about 5 minutes of compressions the baby started breathing. We did what we were trained to do, and the baby is now alive and doing well. This kind of thing makes me very happy."
Goods from this shipment will help our partners to continue providing midwifery training, ensuring that fewer women give birth alone and that they and their children are safe and healthy.
---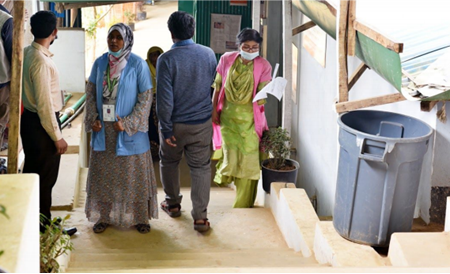 Patients are referred to our partners' hospitals and clinics from many different organisations in the region. The number of referrals is increasing, and this has been made more difficult due to the Covid 19 pandemic. Our partners say, "While the population is trying to overcome the COVID-19 crisis, we do not forget about our community".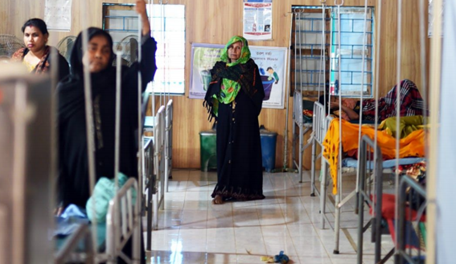 ---
(S5516)