Youth empowerment and job creation
Zambia has faced an unsteady economy in recent years, and nowhere is that more visible than in the nation's rural areas. Here, the poverty rate is almost triple that of people living in urban areas. HIV/AIDS is still endemic, affecting over 11% of the population.
Our partners in Zambia understand that for their communities to grow it is important to focus on the youth as they will be the generation to make big changes. They face a challenge as, according to UNESCO, Zambia ranks 168th out of 197 countries in secondary school education.
These struggles are felt more in rural areas, with even higher dropout rates amongst girls. Our partners said, "It was found that some girls fail to continue with their education due to domestic chores, early marriages or them becoming pregnant". Our partners have been working to help their communities by establishing firm foundations of education, vocational programmes and medical centres.
This shipment will allow our partners to provide these services and give them the opportunity to increase the number of people they can help. In this shipment we are hoping to include office and school furniture, household goods, tools, and medical supplies and equipment.
---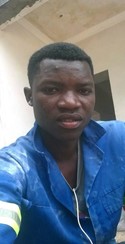 E's story
E's father was killed in an armed robbery when E was young; his mother later also passed away. As the oldest, E struggled to provide for his younger siblings, and due to sickness, he failed his secondary school exams. Without completing his education, E worried that his chance of employment was low. Our partners met with E and enrolled him in their construction training program. Today, E builds houses for a living and can financially support his siblings.
This shipment will include equipment so that our partner can offer this and other training schemes to more people in the community.
---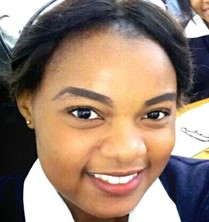 K's story
After her father become unable to provide for his family due to alcoholism, K was forced to drop out of school and find work so that the household had an income.
When our partners heard of her situation, they enabled her to return to school. Once she left secondary school, she enrolled with a university to study medicine. K has recently graduated and is now waiting to start work for the government practicing medicine.
Goods from this shipment will help our partners to better equip their community's schools and universities so that they can continue to reach out to people like K and give them a solid foundation for a bright future.
---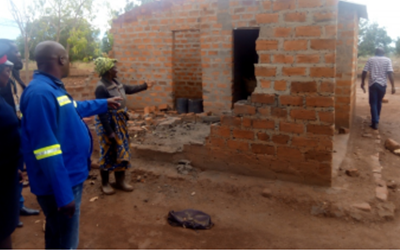 This building was damaged after a local environmental disaster. Graduates from our partners' construction training programs can help rebuild this and other damaged buildings, providing them with income and helping the community recover and grow.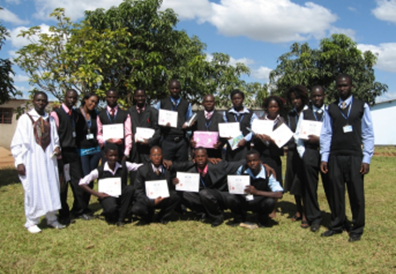 Graduation day: Graduates from schools assisted by our partner NGO celebrate their success. These graduates include those from medical school, training courses in plumbing and construction and students of agriculture This shipment will help our partners better equip these schools.
---
(S5213)