Each morning at 4:30am, John used to begin his commute to work. The Zambian father of two would leave his rural village house before sunrise, while his boys were sleeping, and began the long 12 kilometre walk to a job that brought in a very small income to keep the family going. He could have taken the bus, but John says if he paid the bus fare there and back, there wouldn't be enough money to feed his kids. It grieved him to arrive home each night in the dark, after his two children were asleep, knowing he was missing out on time with his boys that he'd never get back.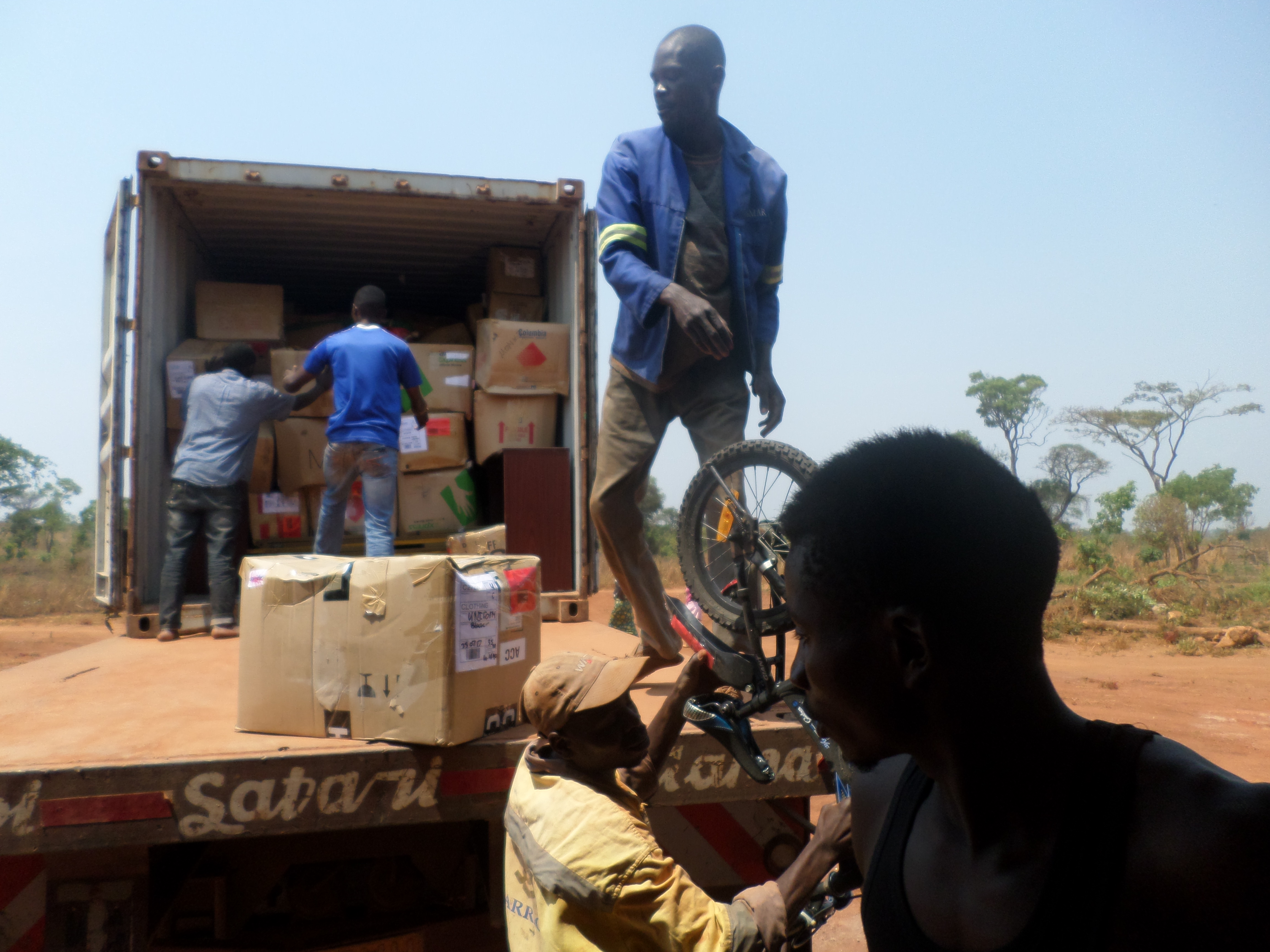 When Crossroads' team sent a shipment to John's community Zambia, we included a number of bicycles, which our partners had requested for their work. They told us that when John was given one of the bicycles from this shipment, he started cycling to and from work, and it changed the family's life. "Now he can reach home early and is able to interact with the boys in the evening, which is good for cementing family life," they said. "John says his kids are very happy to see their father back home, and John is forever grateful to the Crossroads family." Other bikes were given to families or students who live far from town, like Simfukwe, a secondary student who had till then been walking 8km to and from school each day.
Even as these bicycles are closing the physical distance for their riders in Zambia, other goods from the shipment are closing gaps of their own. Uniforms and donated clothes have helped. So have school desks and chairs (pictured below) which raised the status of our partners' school, so that instead of sending their students elsewhere to take exams, the school now qualifies as an official examination centre themselves, able to be a resource for surrounding schools.
Computers are helping close the digital gap and books are helping close the literacy gap. "Reading culture has changed," they said. "Every child is able to read one book per month and it is encouraging to hear what these pupils say about the stories in the books….This shipment has above all demonstrated that our school is there to stay," they said. "The trust from members of the community has grown significantly."
Interested in sponsoring a shipment like this one, or donating goods to help communities in need? Email partnerships@crossroads.org.hk to start the conversation!
Ref: S4635