SHIPMENT FEEDBACK
Just over half of Zambia's population lives below the international poverty line and more than a third of people are classified as 'extremely poor'. In rural areas, where the majority of people live, poverty rates are as high as 83%. The effect of this, and the overwhelming reliance on small-scale subsistence farming, means that food security across the country is weak, with around 350,000 people lacking access to a regular food supply.
Our NGO partners in the region believe that education is the key to unlocking Zambia's potential and they have established a number of schooling programmes, for both children and adults, which seek to see this achieved. In their own words they, "enable communities to break the cycle of poverty and illiteracy through the development of knowledge, values and skills, which enhance creativity, responsibility and healthy lifestyles across the generations".
"The sustainability of our programme has been enhanced. This shipment has, above all, demonstrated that our school is here to stay" – NGO Director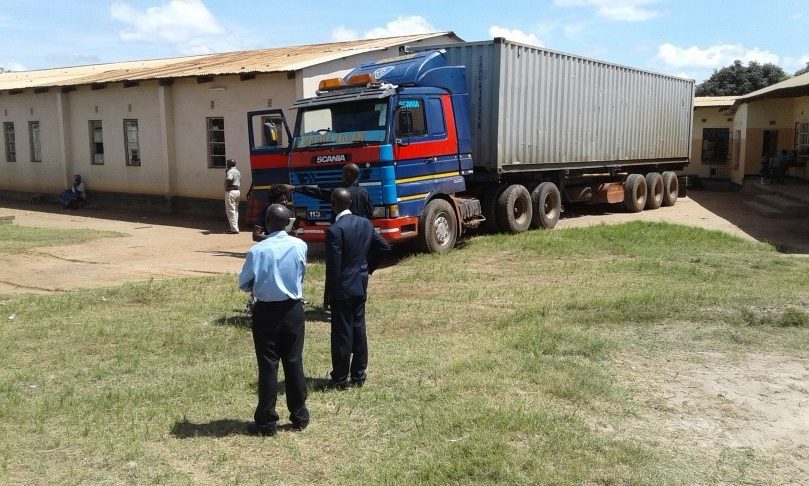 The shipment is delivered to our NGO partners so the process of organising and distributing can begin.

(Above 1st pic) At our partner's school, new uniforms are unpacked from their boxes. (Above 2nd pic) As well as school supplies and classroom equipment, other goods were donated in the shipment to be distributed amongst the community at large.
The goods that were sent in this shipment have allowed our partners to cement their place in the community, providing the means for more students to attend classes and for better facilities to be provided.

The donation of desks and classroom furniture is saving their school more than US$700 per term, as they no longer need to hire any equipment to conduct lessons, and it has also allowed them to apply for examination centre status. Previously the school would have to spend US$1000 per examination entry, now however; they can run examinations themselves and even earn money by renting the space out to other users.
On top of this bicycles that were sent in the shipment have been donated to students, some of whom had to walk as far as 16km every day to get to school and back. Overall, our partners say, the impact of this shipment has been to increase the community's hope and confidence, and to prove to them that there is a future in education available to them.
Since the arrival of this shipment the school has begun construction on four new classrooms and, over the next few years, they are planning to establish new classes in computing, life skills and health education. Both our partners and the students they serve are incredibly grateful for the success these goods have allowed them to achieve.
---
FURTHER IMPACT
"With more chairs and tables in our school we are able to enroll more children. Soon we will introduce two streams for each grade and the number of learners will grow significantly"

"Reading culture has also change and every child is now able to read on book per month. It is encouraging to hear when the pupils tell us about the stories in their books" – NGO Director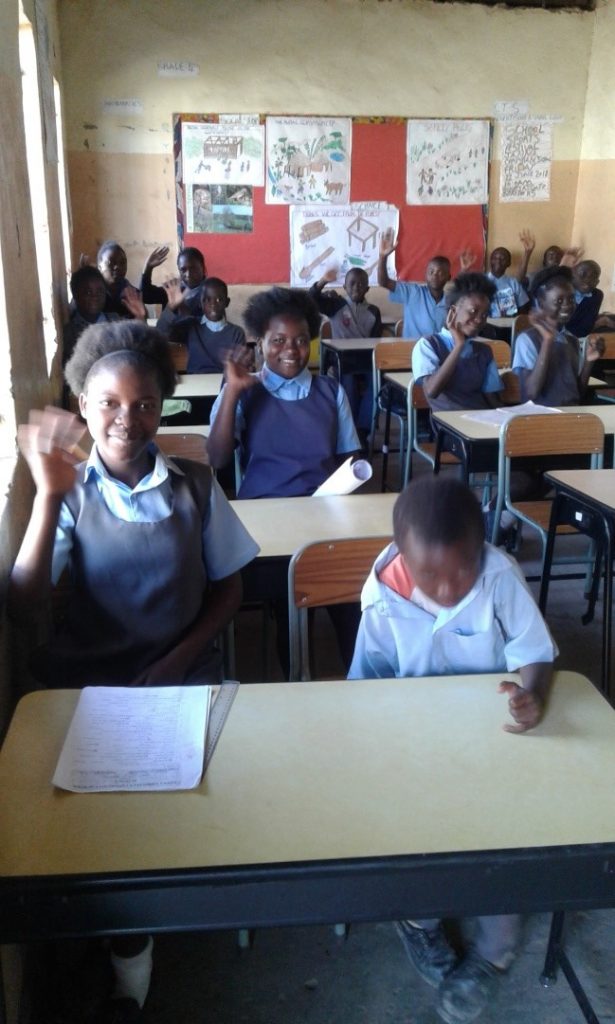 Reference No. : S4425