Care for orphans and vulnerable children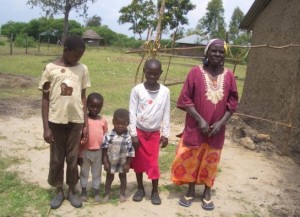 Narok district in Kenya is often referred to as the nation's breadbasket, rich in natural resources and fertile land. For residents, though, many aspects of life in Narok are not easy, and they see few of the benefits of those rich resources. Many live on less than US$1 a day, barely enough to survive. A lack of clean drinking water, food and housing creates challenges that seem impossible to escape. Crossroads' partner NGO in Narok is helping their community fight to break free from the web of poverty. They offer agricultural services, distribute food, clothing and household goods, help provide access to clean drinking water and are giving education to children in the area.
Potential impact:
Computers will help set up an IT-centre in the school, teaching computer skills to children and young adults.
Community-building through the distribution of clothing and other essentials.
Establish new professions of vocational training
Shipment includes:
Clothing, medical supplies and toys
Computers, scanners, printers and more


---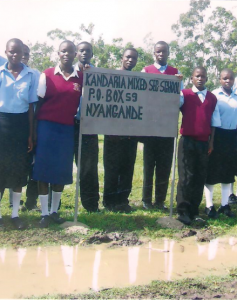 School happens under the trees for these students. Their school doesn't have the space and facilities to cater for the number of children they want to help.Because the area floods easily in the rainy season, it poses further inconveniences and risks such as increased malaria risk. The school is constructing new classrooms to cope with demand, but needs the furniture to fill them!
The shipment from Crossroads will include furniture and more to equip the newly build classrooms of this school.
---
Joseph, aged 5, is an orphan who lives with his grandmother, together with his brother and two sisters. When their thatched house collapsed, they were left homeless. His grandmother, herself a widow, couldn`t afford to take care of Joseph and his siblings. Thankfully they got some support from our partner organisation who helped his  grandmother to start a little corn selling business which now provides for the needs of the family. 
The shipment will include materials to improve the school Joseph attends, which will care for needs of many more children.
---