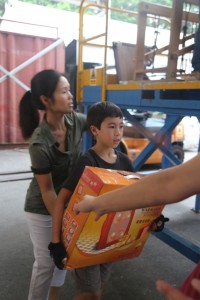 In Northern Uganda, a small nursery school is a haven of peace and fun for little children who would otherwise be simply playing in the dirt. The villages in this war-torn area have suffered immeasurably over the years, and the people still battle with problems of HIV/AIDS and huge unemployment, but they are now trying to rebuild lives and livelihoods. Parents have hopes for their children beyond the subsistence farming they themselves have experienced. This nursery school received a shipment from Crossroads in 2008, receiving goods which transformed the lives of many children. They currently have 72 children attending.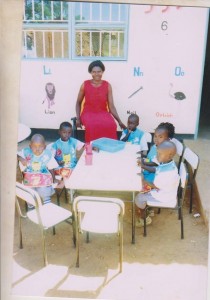 As the children have grown, the school is now ready to open a primary school, and have asked Crossroads for books, computers, school furniture and uniforms, plus the equipment necessary for a first aid room. They are also looking to start vocational skills training for older pupils, and have asked for tools, sewing machines and other items to help with this.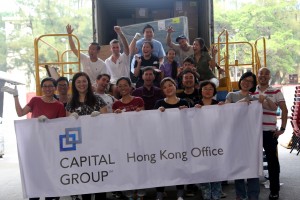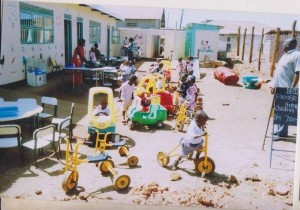 We hope that with an injection of further goods from Crossroads, these children happily playing with toys provided in the last container will have a more secure future education and the route to a better life.
---
Shipment includes:
 Stationery, Computers, books, uniforms, school & office furniture to equip the new primary school
 Medical equipment for first aid, and items for vocational skills training.