Reaching out to Vulnerable Children and Orphans
An NGO in Tanzania is responding to the problems caused by poverty on the Kigoma region of Tanzania. The staff paint a picture of families who are unable to keep their heads above water:
"Some families do not have the minimum means to fulfil their basic needs like food, shelter, health care to children, education support…"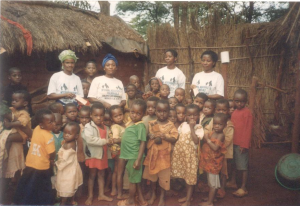 Life is particularly difficult in the Congolese refugee camp and surrounding area. The project is passionate about not just practical help – they currently distribute food to 180 vulnerable children – but also the promotion of gender equality, a reduction in family conflict and in the marginalization of poor young people.
They have asked for goods to help them maintain and increase their programmes, and to help with future plans for a school for refugee children and an orphanage.
Potential impact:
Computers for 10 classrooms
500 children and women receiving clothing, shoes and toys
Shipment includes:
Computers for school and vocational training
Furniture for office and schools
Clothing and household goods for refugees and local communities
Sports equipment and toys


---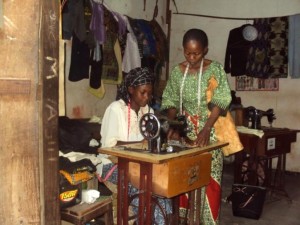 Seraphine (left) was an orphan but she has had great support from her foster mother (right) and from the project. After training they now run a tailoring workshop. This shipment will include equipment for use in the vocational training programmes for young people.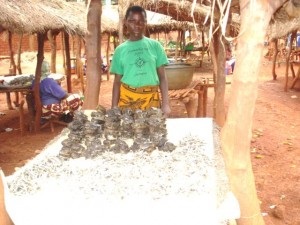 It is hard to imagine fleeing war and terror in DR Congo, then facing fear and destitution when you are across the border. Once in Tanzania, refugees face life in a camp, with all the challenges that entails. Finding enough to eat is hard enough, and education can seem like a distant dream. This photo shows a young girl who arrived as a frightened unaccompanied refugee child and who lives in the Nyarugusu Congolese Refugees camp. The project has helped give her hope, providing her with basic necessities, and the chance to pursue her schooling. Nowadays, after classes, she sells fish at the local market.
The Crossroads shipment will include clothing for vulnerable children like this young refugee, and equipment for the local schools serving her community. Sports equipment and toys will bring some joy into their lives too!