Orphanage and food distribution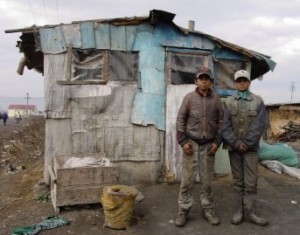 The last 25 years have been a difficult period for Romania.
Despite large strides, the poverty rate in Romania is still among the highest in the EU. Around 20% of the people currently live in poverty, on an income of less than US$3.50 a day. Children living on the streets, especially common amongst the marginalised Romani people (gypsies), are vulnerable to trafficking and abuse. Crossroads' consignee runs and orphanage that is turning around the lives of street children by giving them shelter and education, and establishing food distribution centres throughout Romania. Our shipment will help them expand their services to care for 100 more children.
Potential impact:
Winter clothing for 2000 children
Increased capacity of the orphanage for 100 children
School supplies for 2000 children
Computers for education use
Shipment includes:
Beds, blankets, pillows and other bedding related items
Computers
Winter coats


---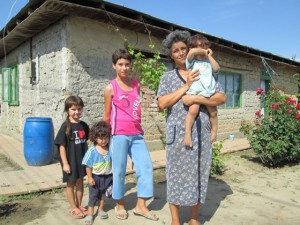 "Today we have 90 children," writes our partner. "The fact is that all of our children are angelic and beautiful, but they did not arrive that way. At first they are frightened, distrustful, undernourished, and covered with lice and internal parasites. Many of the new children have lived such difficult lives that they barely even know how to play or laugh with other children. All that they know is hunger and basic survival.  Some have spent time on the streets begging daily for food or for a few coins to give to an alcoholic parent.  They are familiar with filth and being cold without a coat or shoes. Some have been beaten, and some have been abused. When you add these factors together and put it all inside of a little boy or little girl, he or she does not appear very pretty.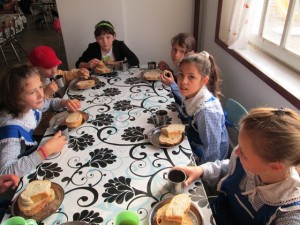 Within a few weeks or a month, their hearts begin to soften as they realize every day breakfast will be waiting for them, and also lunch, dinner, and even a mid-afternoon snack. Changes also begin to happen when they are treated for the health and parasite problems, given clean clothes, and a warm bed provided. Soon they are running in the yard and playing with the other children.''
Crossroads' shipment will help another 100 children in Romania to escape the streets to find shelter and a normal life.