Protection and Opportunity for families
Our partner in Tanzania is working in a region which is stricken by huge drought. With water scarce, harvests have failed, leaving many people victim to starvation. Livestock, the main source of income, died on a huge scale leaving the region's inhabitants with no or little source of income. HIV/Aids has affected many families, leaving children without parents or caregivers. These children are the ones our partner in Tanzania is giving care to. Since beginning, they have been able to send 52 of these children to school and to provide them with shelter, food and clothes. Many more are still waiting for a similar change to a more normal life.
 Ester is a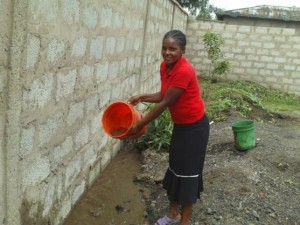 Maasai girl who is living at our consignee's orphanage centre. Before Ester was even born, she was married off to a man nearly 50 years older than her. Her future husband paid a dowry to her family when Ester was 9 years old to take her as his wife. However, when Ester heard she was being forced to marry, she ran away to the orphanage.  Here she was taken in with care and protection.
They helped her attend school and Ester has now finished class seven. She still lives at the orphanage  and is waiting for her result to go to secondary school.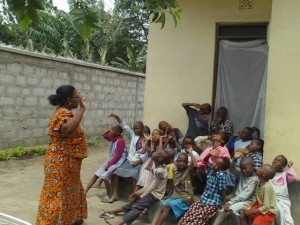 Potential impact: Providing education for the community and especially to orphaned, widows and youth. The shipment includes clothing, desks, chairs and bookshelves, guitars, keyboards and trumpets
Crossroads shipment will help more girls like Ester grow and receive an education.