Chinese New Year: it's a time of new beginnings, new resolutions, good food and blessings for friends and family! For many in Hong Kong, though, the new year, as through the rest of the year, is a difficult season, lacking what they need to endure each day, and struggling to make ends meet.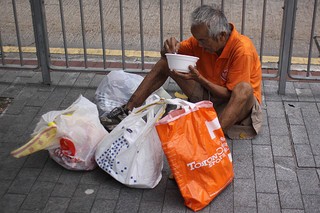 60% of all the goods that Crossroads redistributes goes to people in need right here in Hong Kong.
There's one kind of thing that's requested by almost every desperate family that comes through our doors, though: new, good quality home appliances.
Until recently, stocks were running low, and we were unable to meet the demand for these items.
A charitable foundation in Hong Kong, the Ng Teng Foundation, gave a strategic gift that made it possible for us to purchase over 250 brand new appliances, including rice cookers and microwaves! We have been able to offer the white goods to individuals and charities in need in Hong Kong, along with the other goods they request, like the two stories below.
"I had a new apartment but nothing to put in it."
'Alan' lives in Hong Kong on the edge of poverty. He recently moved to a new home that was unfurnished, and he had no way to purchase some of the basic essentials he needed for the flat. One thing he was missing was a rice cooker.
Alan would go to a friend's house late at night to use their rice cooker, without hope of affording one of his own.
When Alan was referred to Crossroads for help, we were glad to provide him with a new rice cooker among other things he needed, so that now he is able to have rice with his meals in his own home.
"We couldn't afford a new microwave."
For fast-paced, hardworking advocacy group, Hong Kong Unison, their offices in Tsai Kok Tsui are their strategic headquarters. They're where they plan campaigns and activities to help give a voice to people from ethnic minorities in Hong Kong who find themselves in trouble. It's important for them to have well-equipped premises so that they can best help the people they serve.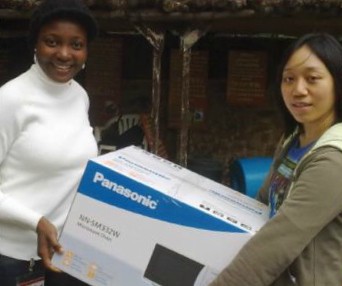 Miss Yip works with Hong Kong Unison and when the secondhand microwave in their office started 'sparking', she told us they knew it was time to get a new one! As a charity on a tight budget, though, they couldn't afford to buy a new microwave.
"Any funds that we get in, we use for our work," said Miss Yip. When she came to Crossroads to choose new office furniture, Miss Yip was astonished to hear that we could also give them a brand new microwave – one of those that we were able to purchase with the funds from the Ng Teng Foundation!
Can we help your charity?
If your Hong Kong charity has a need for goods, we'd love to help! Click here to apply