Education and job creation for people with special needs
The Philippines is home to some of the most beautiful places on earth. However, 26.5% of the population lives below the international poverty line, and life is particularly difficult for those with disabilities who are living in poverty.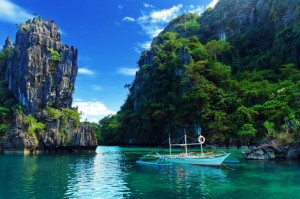 Living with special needs in the Philippines makes it difficult to find a job or access proper education. Government statistics indicate that 97% of people across the Philippines living with disabilities are not reached by the public school system. Our consignee in Manila is bringing change to the lives of children, young adults and adults with disabilities like autism. "Due to the high cost of medical, rehabilitation, and educational and vocational training services for youth with special needs, many families cannot afford to avail of quality intervention for them," they write. Their programmes for developmentally disabled people include job-readiness courses (64 students), life skills and transition education (150 students) and community-based rehab and education (reaching 600).
Shipment includes:
School furniture for educational programmes
Toys and musical instruments for rehabilitation activities
Computers for clerical skills training
Household goods and furniture for training in hospitality skills and personal life skills like managing a bedroom or kitchen


---

Aingee (16) has autism. Our partner's programmes help her learn to cope with normal activities that many of us take for granted. As well as structured learning experiences, Aingee learns to handle daily life routines and activities, from grocery shopping to trips to the dentists and swimming or going to the movies. This gives Aingee the opportunity to learn how to work with others in a safe, caring environment.
This shipment will help more than 150 people like Aingee take life skills training.
---

Louis' parents were very worried when, at 14 years old, his special school closed its doors and he was left with nowhere that could cater for his special needs. Louis, who has autism and cannot talk, has attended special schools since he was 3 years old. Most of the schools his parents could find would only take young children, rather than teenagers or adults. They worried Louis would never learn the life skills he needed to be independent, or even hope to find a job. Thankfully, they discovered our partner's school and now at 20 years old, Louis is thriving.
"My son has finally come home," says his mother.

"He will stay here and develop to the utmost that he can ever be, as a special person."
Crossroads shipment will help more people with disabilities like Louis reach their potential.