A sampling of the comments by participants following the Refugee Run at the World Economic Forum, Davos 2014.
"I was skeptical but this simulation has been too powerful. Overwhelming. A call to action." Marina Ruta, Davos resident
"A transformational #refugeerun experience today at #wef14 … A powerful way to seal our personal commitment to improving the world" via Twitter, Xavier Mesnard, Partner & Global Leader, Strategic Operations Practice, A.T. Kearney SAS France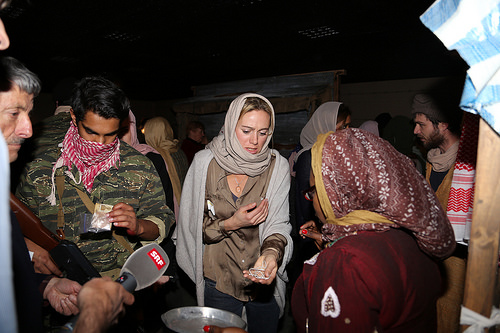 "A degree in peace and conflict studies never challenged me in such a visceral way as this."  Martin Bekker, Head, Strategy, Royal Bafokeng Administration South Africa

"I did the Refugee Run in a past year and found it to be amazing and life changing."  Jimmy Wales, Founder, Wikimedia
"What an incredible experience. I can't believe this is the reality of 45 million people. Keep up the good work and for raising awareness." Eva Fowler, Senior Project Associate, New Vision for Agriculture initiative (NVA), WEF
"Thank you for such an incredible and moving experience. I feel hugely compelled to take action." Justin Keeble, Managing Director, Accenture Sustainability Services, Europe, Africa and Latin America.
"While it can never compare to real trauma/resilience of refugees, Crossroads has a chilling simulation at WEF." via Twitter, Robert Kauffman, International Relations and Strategic Partnerships, Int Fed Red Cross and Red Crescent
"Thank you for this experience. It gives you an idea about what it means to be a refugee, maybe much more than we can do with our reporting on the situation." Katrin Else Eigendorf, Reporter, Zweites Deutsches Fernsehen (German Media)
"It is very important for 'corporate guys' to experience that life! Only then can we do something!"  Agostino Galvagni, COO & Exec Committee Member, Swiss Reinsurance Company Ltd Switzerland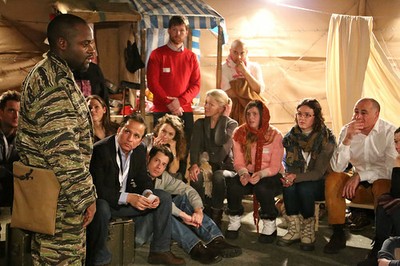 "Powerful, moving. I hope we can all find a way to help. Thank you." Tiffany Ann Kary, Writer and Reporter, Bloomberg News USA
"More events of this format could connect people and leaders on their hearts (not on their number-oriented brains) and once connected emotionally then we are actually really able to change the state of the world." Veronika Schubring, Novartis