When we think of 'slavery', we easily picture 18th century shiploads or Roman times. Yet, today, the BBC tells us, the world has more slaves than it has ever known before.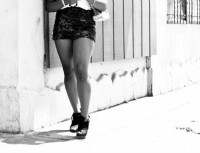 One hot spot is Romania where many are offered tempting 'jobs' in other countries only to find, upon arrival, they have been sold into the sex trade or other 'forced labour'.
Romania is a tragic 'trifecta': a source, transit and a destination country for human trafficking. Global Hand saw a unique match come about when an Australian research organisation, Social Compass, wanted to help.
Global Hand can help your company find non-profit projects to partner on. Click the link for more:
www.globalhand.org
They used the Global Hand website to offer pro bono research and evaluation for any NGO working in the field of sex trafficking.
The offer was snapped up by Romanian NGO Pro Prietenia Arad, who does indeed serve people tangled up in such heart-breaking situations.
The two parties are now working together to see research that will bring freedom to some of those who are trapped by this modern tragedy.
Can we help you find non-profit projects to partner on?
Visit www.globalhand.org to search for NGOs around the world looking for corporate partners.