"Farmers are an important part of our society," says Adisa of Guildance Community Development Foundation, Nigeria. That's a serious understatement. In rural Nigeria, farming is the backbone of the community and, if farmers can't work, families don't eat. Guildance supports grassroots agricultural communities and Crossroads was able to come alongside them to help Nigerian farmers with a UK donation of safe footwear made through Global Hand.
"Many farmers have lost legs or suffered serious foot diseases from hazards on farms. These would have been easily avoided if they'd had farm boots on," says Adisa. Working with herbicides and other chemicals adds an additional hazard, he explains.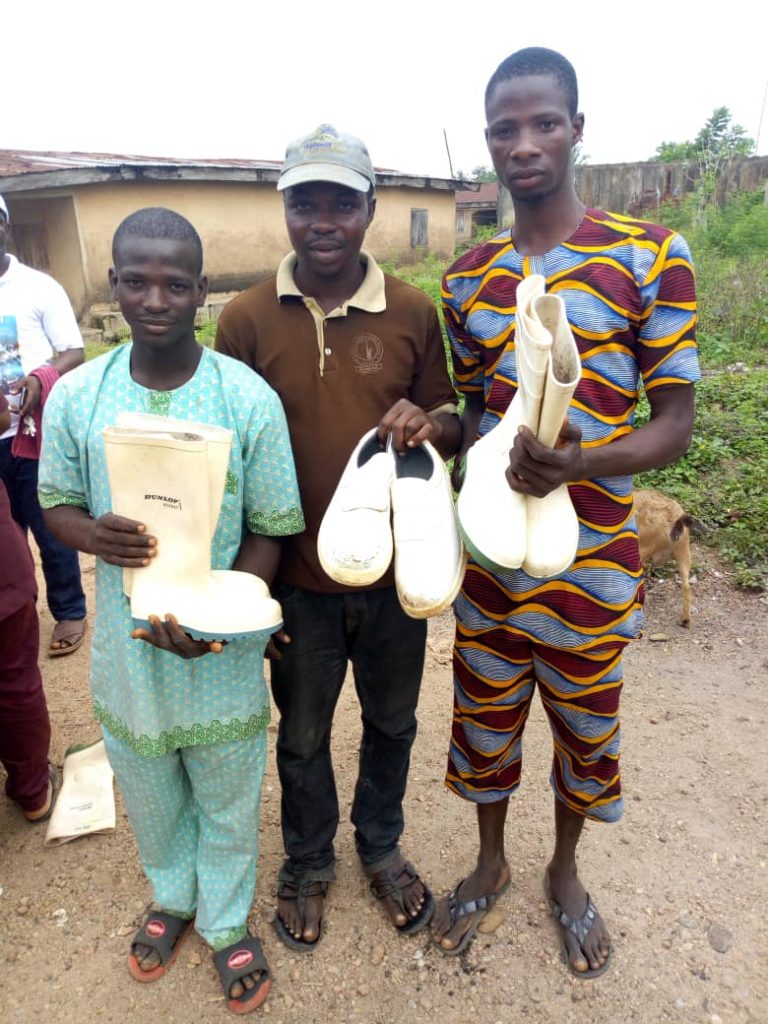 When a UK donor organisation offered 200 pairs of industrial-quality boots (pictured right) on the Global Hand website, Guildance was quick to accept. The boots are not only waterproof and resistant to chemicals and animal products, they have steel toe-caps, making them extremely hardy and safe for agricultural work. The boots were shipped from the UK and distributed to farmers in south-western Nigeria, where they're now in use. "The farmers were full of praise," said Guildance. "They now use the safety boots on their farms and, from their feedback, incidents of hazards have reduced drastically."
The boots are a wonderful example of how Crossroads can help give a second and even third life to un-needed goods. They were offered as second-hand goods, having been formerly used in the food industry, but the quality was fine. We are excited to see them find a new life on Nigerian farms, contributing not only to safety but, in the larger picture, to food security and, ultimately, poverty alleviation.