Instead of entering the corporate world, Myron has chosen to work for people in poverty.
We first met Myron in 2014 when he came to work with us, as an intern in our Incoming Department: a task, he says, that helped prepare him for his current role.
Myron went on to work with FOOD-CO: a service which sees Hong Kong's excess food and other commodities reach people in need.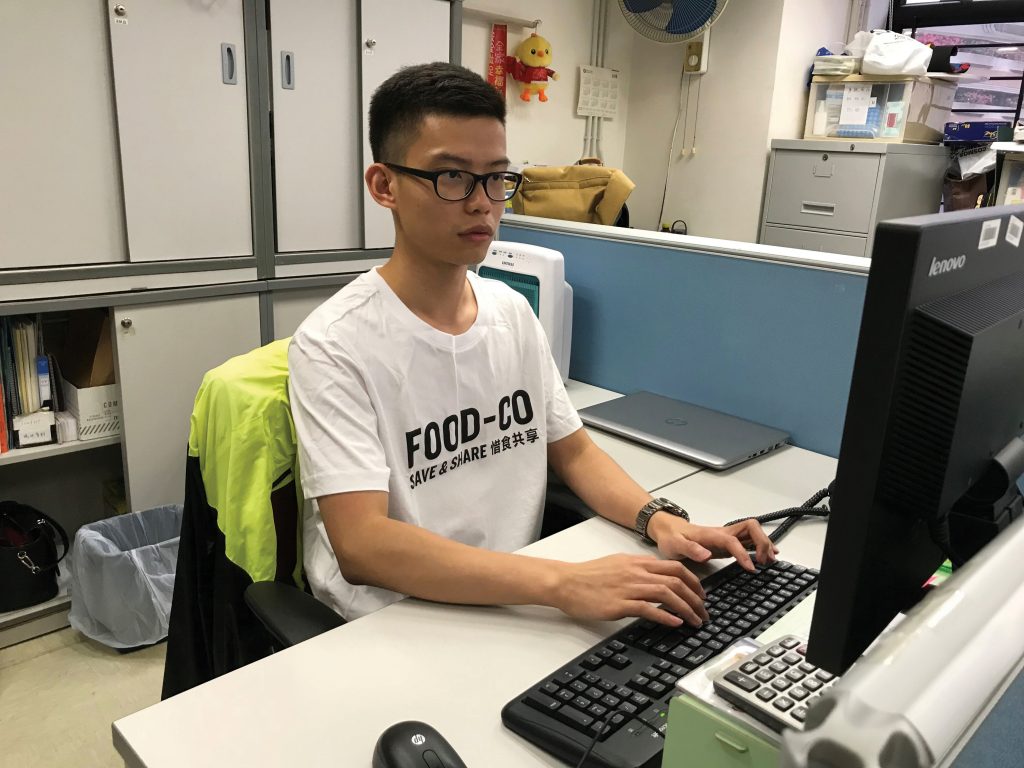 Myron at his current job with St James Settlement FOOD-CO
FOOD-CO says that Hong Kong sees 3,600 tonnes of food wasted every day. In his job, Myron helps get excess food to organisations who give it to the elderly, children at risk, people with disabilities and others in financial need.
We in Crossroads also regularly use FOOD-CO's services as we accept goods to help feed people in need and support our own volunteers, a serious cost saver! We are cheering Myron on in his life choice! (see main image below of Myron with other interns at Crossroads in 2014)
From July 2017 to June 2018, we welcomed 99 student interns, each on his or her own life path. It is our privilege to be a part of their story as they seek to make choices that can impact a world in need.