"The situation is bad…there is no tourism at all. Locally, business has totally stopped. We worry about what awaits us in the coming months if the situation will remain the same. Our people will suffer from a shortage of food, medicine."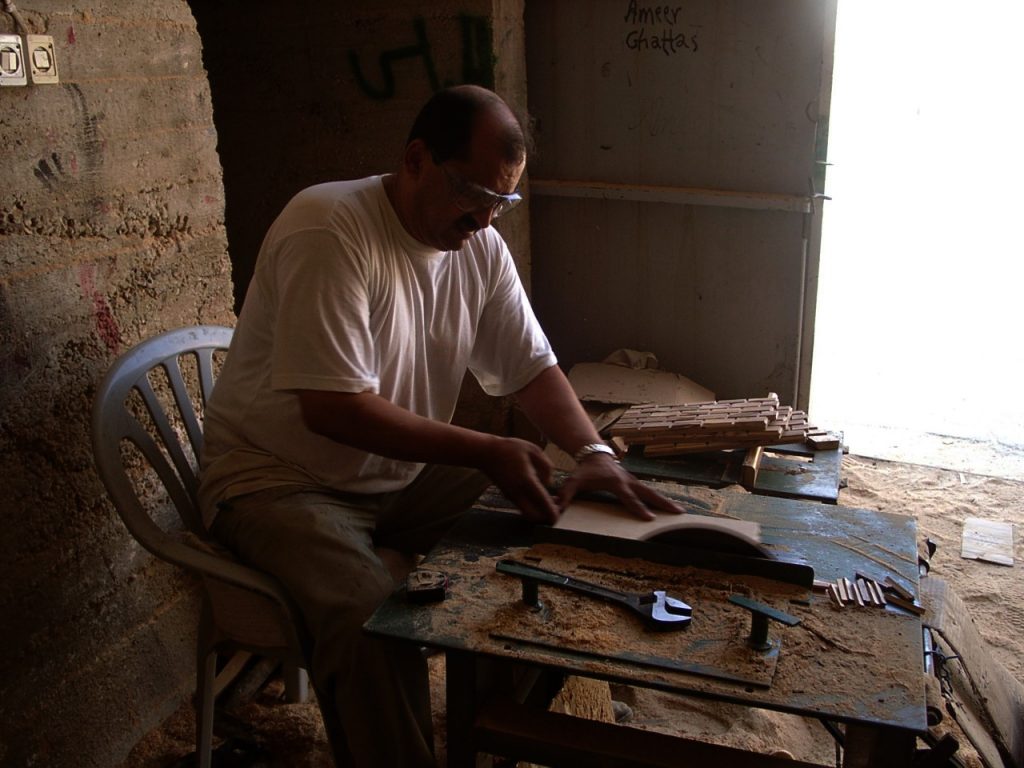 These words above came from friends in Bethlehem, whose handicrafts made by traditional carpenters (pictured above) we sell in our Global Handicrafts shop. They're not unique, though. They represent a heart's cry which is coming at us from all corners of the world. When the pandemic started spreading globally, we started talking to our partners – fair trade producers, shipment consignees, long-time friends – and all, regardless of their field of work, were telling a tragically similar story. As soon as the crisis hit, these communities were reduced to the bare bones of survival. They needed food, and they needed money to stay above water, let alone care for those who were now battling the infection.
We knew that shipping food halfway across the world from Hong Kong may not be the most efficient way to help. We also knew that Crossroads would not be able to send money of our own. In fact, money has been a particular challenge for Crossroads, too, during Covid-19.
We could do two things, however. First, we could be a voice. Our Global X-perience team was looking right then to find new ways to envision people, during a time when we couldn't host visitors at our site. So, they produced online videos telling the stories of these suffering friends. Second, we set up an appeal for money so we could quickly and efficiently channel funds to Covid-19 affected communities and use the videos to ask for contributions. We sent money from that fund to several groups who had shared their needs. Now, we're hearing back about how it's lifting just some of the burden.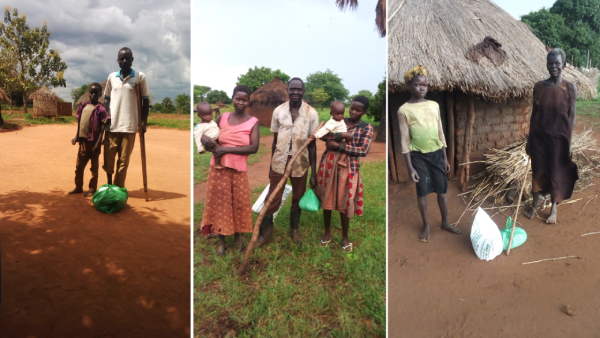 In Northern Uganda, where formal employment is already in single digits, an injection of funds allowed our friends to provide food for extremely vulnerable families struggling through the economic impact of Covid.
In Bethlehem, the funds are helping our fair trade producer partners there stay operational, as traditional carpenters face the instant drying up of their livelihood without a flow of tourists. "Thanks a lot for your hard work," they said. "The amount will help us to keep on with our missions, this is highly appreciated…"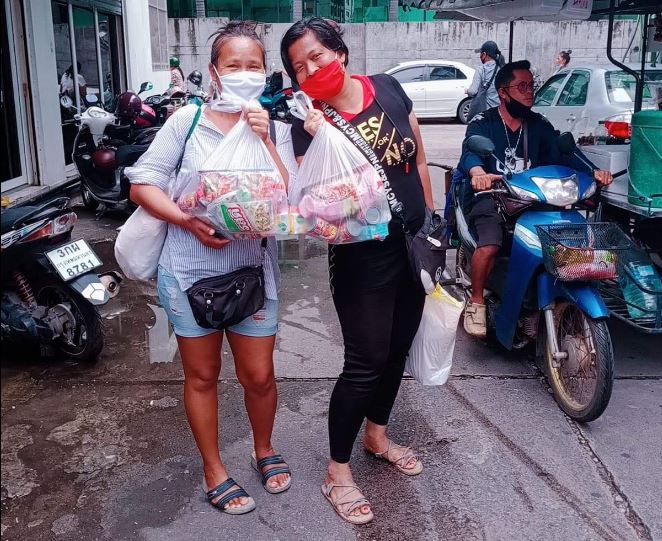 In Thailand, our partners work with people who are often forced to work in the red light districts of Pattaya. Funds from Crossroads purchased food packs (pictured above) for women who've suddenly had their livelihood cut off. "Wonderful news that you want to contribute to the food bags!" came the excited reply when some of our staff offered financial help. "The food distribution is still going on as the need is still huge. More and more people are losing their jobs because there are no tourists here and bars, shops and restaurants are closing all around us."
More of the relief fund has been shared with partners in places like Nigeria and the Thai-Burma border. As always, difficult times like these affect the poorest and the most vulnerable the most deeply.