Environment, Heritage & Development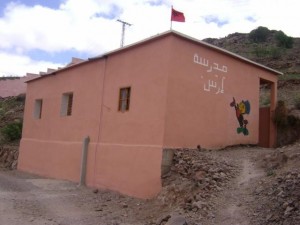 Living in a small village in the mountains in Morocco can be difficult. The climate is very hot and dry in the summer, and in the winter, you can't rely upon the rain, meaning agriculture and livelihoods suffer. Many people have to leave and search for work in Casablanca – and for many young people, that means stopping their education at the age of 12 and moving to live with relatives in the big city.
Crossroads is partnering with a project in one village that is involved in helping children stay in school, and preserving precious cultural traditions. As a village association they are able to be part of sanitation projects, building projects and cleaning. They are educating people in ways to protect the rivers and plants in their local environment, and they are trying to improve conditions in their local school. Crossroads' donation will bring much needed help.
Potential impact:
Desks & chairs for the 25 children at the local school
Sound equipment for traditional festival for hundreds of local
Computers for the school bringing access to modern technology.
Shipment includes:
School furniture and stationery
Computers and sound equipment.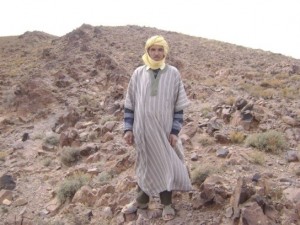 Muhammed has lived in the village in this mountainous region all his life. It's difficult to find enough money to feed his family, but he wants his 2 daughters to know about the village heritage, and receive an education at the village school. Since 2011, the village association has been paying him a regular salary to maintain the water facilities in the village, improving life immensely for himself and his family.
This shipment will provide furniture, computers and stationery for the local school which Muhammed's daughters attend, and sound equipment for heritage festivals.