SHIPMENT FEEDBACK
Ranking just 151 out of 189 on the Human Development Index, Cameroon is facing significant challenges. Although the people of Cameroon do not suffer with poverty to the same extent as some of their neighbours, slow economic development and poor infrastructure mean that access to education, healthcare and employment opportunities are lacking, particularly in rural areas. Exacerbating these issues is the tension and violence in the country's English speaking regions, where growing conflict has led to the internal displacement of many thousands of people.
In response to Cameroon's challenges, our NGO partners in the region are working to improve access to education and primary healthcare through a number of different programmes. They are also involved with providing direct assistance and support to those who have lost their homes or been forced away as a result of the internal conflict. The educational projects run by our partners are comprehensive and are designed to provide students with skills that can provide them with real opportunities, they range from primary school and basic literacy schemes right through to young adult IT and vocational training centres. It is in supporting these educational programmes, and the internally displaced persons outreach, that this shipment has made the biggest difference.
"The shipment came when it was highly needed. It has helped to address many problems, especially those faced by the internally displaced persons"  – NGO director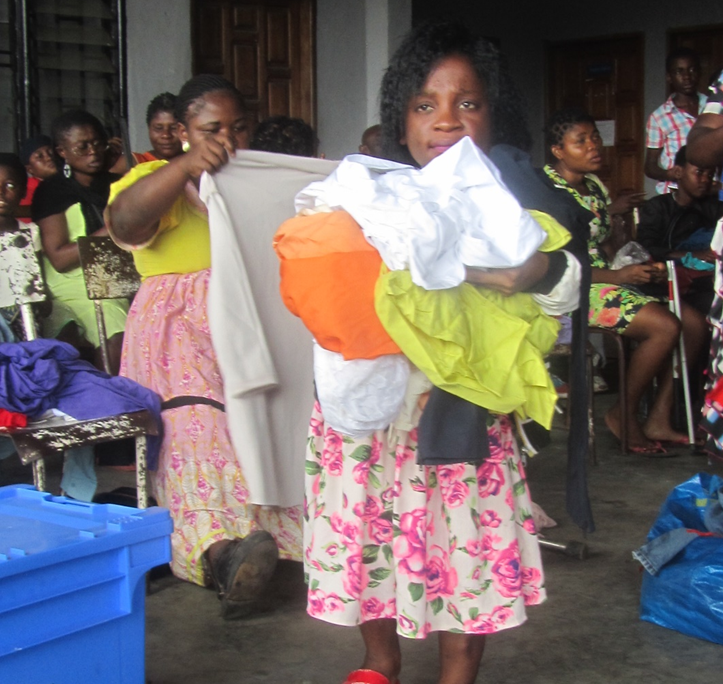 (Above) Forced to leave her home after it was burnt down during the escalating violence, Mary* was left with nothing. Here she is receiving a donation of new clothes that arrived as part of this shipment and, thankfully, through our partners she has found the support she needed to start rebuilding her life. (* Name changed)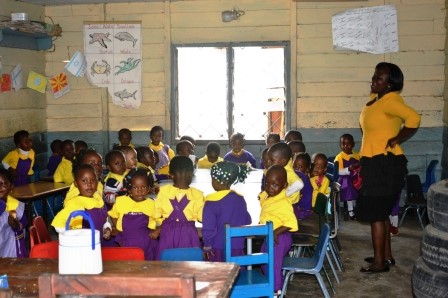 (Above) Children gather in one their classroom at one of the primary schools run by our partners.
The goods that were received in this shipment have had some very clear and immediate impacts on the beneficiaries who our partner's support. Here are just a few examples:
Modern desks and chairs have allowed space for 100 more students to attend our partner's primary school.

New toys and games have found a home being enjoyed by over 200 children as part of our partner's nursery programme.

Much-needed computers have renewed our partner's IT centre, allowing the project's expansion to over 400 students.

Vital clothes and mattresses have provided relief to over 100 internally displaced people, many of whom lost everything escaping violence and conflict.
Without shipments like this one, their incredible successes would not be possible. We, and our partners, are endlessly grateful for all who contributed to make this shipment a reality.
---
PHOTOS OF GOODS IN USE
"The shipment's impact has been extremely great in enhancing our work. Many children, particularly internally displaced children, were relieved of their suffering" – NGO director

(Above) Internally displaced persons receive new clothes through our partner's organisation.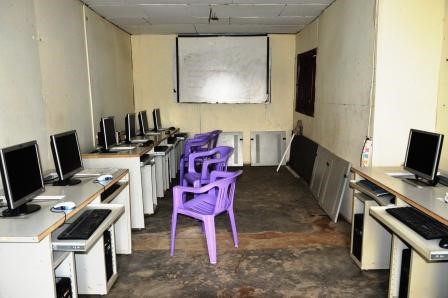 (Above) A computer training classroom run by our partners.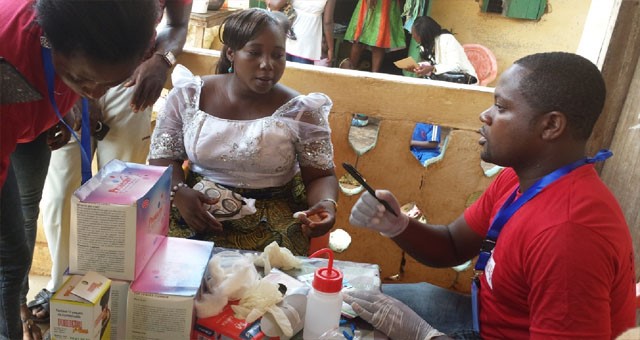 (Above) A community health consultation run by our partners.
Reference No. :  S1358C