Education and medical care
Somalia is ranked 161 out 163 in the list of poorest countries in the world. The war, already raging for 20 years, has fuelled a huge stream of approximately one million refugees living both in Somalia and in neighbouring nations. Many fled to countries in Europe, America and Asia. The remaining 10 million are left with huge challenges. 3 million people face drought and shortages of water, food, clothing, education, medicines and much more every day. Crossroads partner NGO, already working in the area since 1992, tries to be a beacon of hope in the midst of despair.
Potential impact:
Crossroads' shipment will help save the lives of vulnerable people who are in desperate needs for proper medical services.
The shipment will contribute in giving education to a generation of children who have lived in a war environment for their whole lives.
Shipment includes:
Medical equipment
Computers, school tables, desks and benches
"We are deeply thankful for this nice and well equipped school at our village" says Mr Ahmed.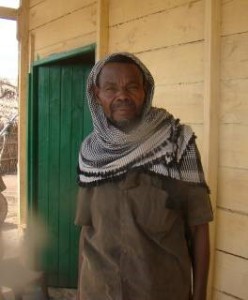 Mr Ahmed's children can now go to school, thanks to the work of our partners. "Eight of my children, 5 daughters and 2 sons along with other children from the village are currently benefiting from this school, studying Basic Primary Education Subjects. They can now write and read, getting rid of the ignorance they were living in. It is doubtless that we, the parents are pleased with the good performance of our children at the school. Without this noble assistance, they would have lived in a dark world forever".
Crossroads shipment will help children like Mr Ahmed's go to school.