SHIPMENT FEEDBACK
While Cameroon's economy and quality of life continue to improve, it's people in the rural areas who can be left behind. "Most students in rural communities can hardly afford school materials like books, pens, pencils, etc." wrote Crossroads' partners, "and many are yet to be introduced to ICT due to lack of such equipment in rural schools." They see young people, strong and ready to work, forming small collective farming groups, but their lack of business knowledge and modern equipment continually holds them back from escaping the poverty cycle. Children without the most basic necessities like clothes, are more vulnerable to diseases and injuries.
Our NGO partners in Cameroon have been working in the region for almost 50 years to help rural towns and villages overcome these challenges and build strong self-sustaining communities. Goods from Crossroads' shipment helped their educational programmes including skills courses, business workshops, and a higher education library,  health clinics, disability support groups, and orphanages.
"With the computers sent by Crossroads we have been able to set up a modern ICT lab and a conference hall where most of our meetings are held. This has helped save over US$3500 and has already benefitted more than 300 students" – NGO Director
(Above) Students make use of the new ICT lab established with computers received in this shipment from Crossroads.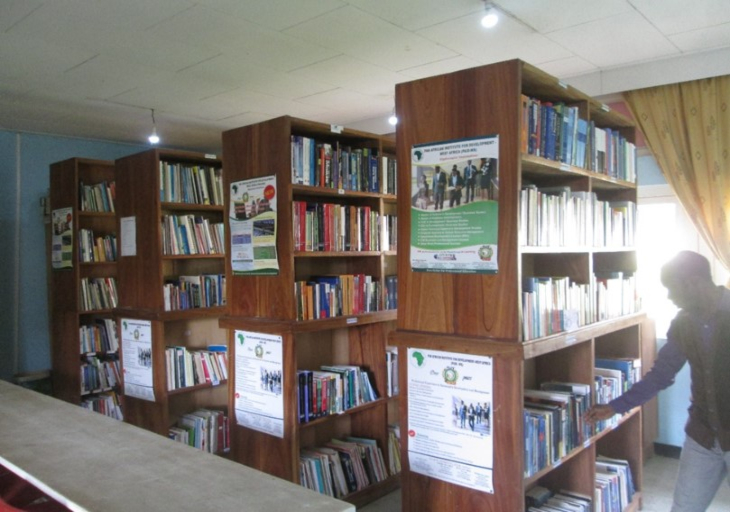 (Above) The higher education library is now fully supported with education materials and resources.
Incredibly, our partners estimate that the shipment sent by crossroads has already directly benefitted 1000 people, having been distributed carefully amongst the many projects they support. Here are just some of the ways that the goods have been used so far:
Refrigerators have helped conserve supplies more effectively, reducing food waste and saving over US$500 per month.

Toys and games have been supplied to nurseries and primary schools, boosting enrolment significantly in areas where recent conflict had greatly reduced attendance.

Text books and educational materials have equipped the higher education library with access to modern curricula, allowing the US$850 that had been set aside for this purpose to finance a new internet project for library users.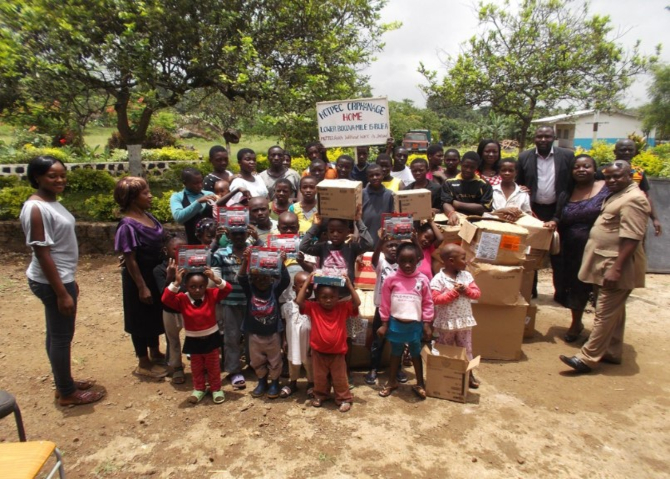 (Above) Children at this orphanage received a supply of new toys through our partner's distribution efforts.
As our partner's organisation continues its distribution these goods, and the many more that were included in the shipment, will continue to benefit even more communities across Cameroon.
---
FURTHER IMPACT

(Above 1st pic) A community who had been displaced by conflict in Cameroon's English-speaking regions receive essential goods including clothing and footwear. (Above 2nd pic) Staff working for our NGO partners have enjoyed an improvement to their facilities, with computers and furniture boosting moral and productivity throughout their offices.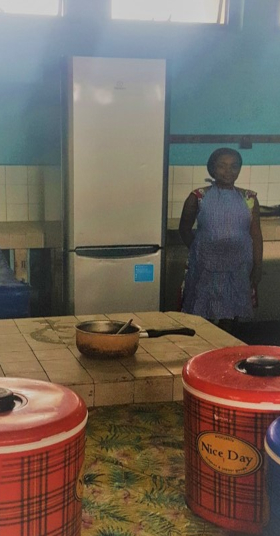 New refrigerators ensure food can be stored more safely and less is wasted. As a result, student food supplies are no longer such a financial burden.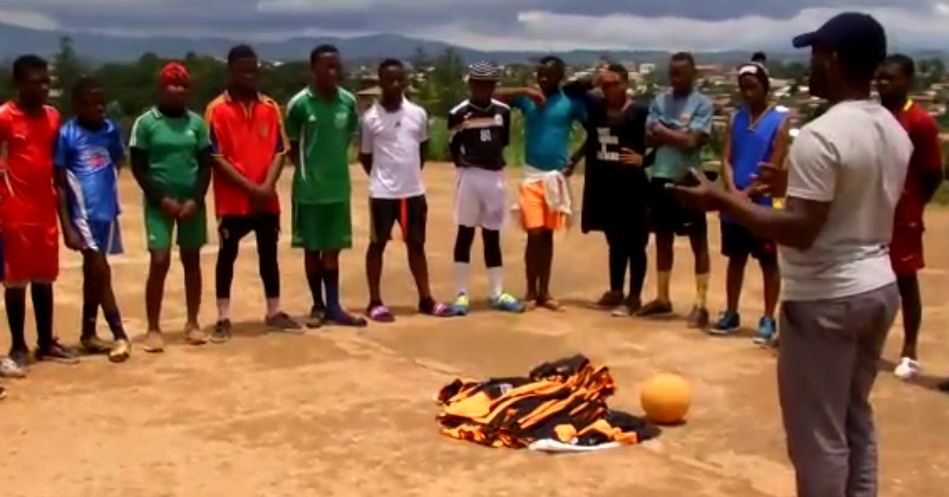 Through our partners' distribution, the 'Football for Change' programme received a full set of new kits, allowing more young people to enjoy the sport.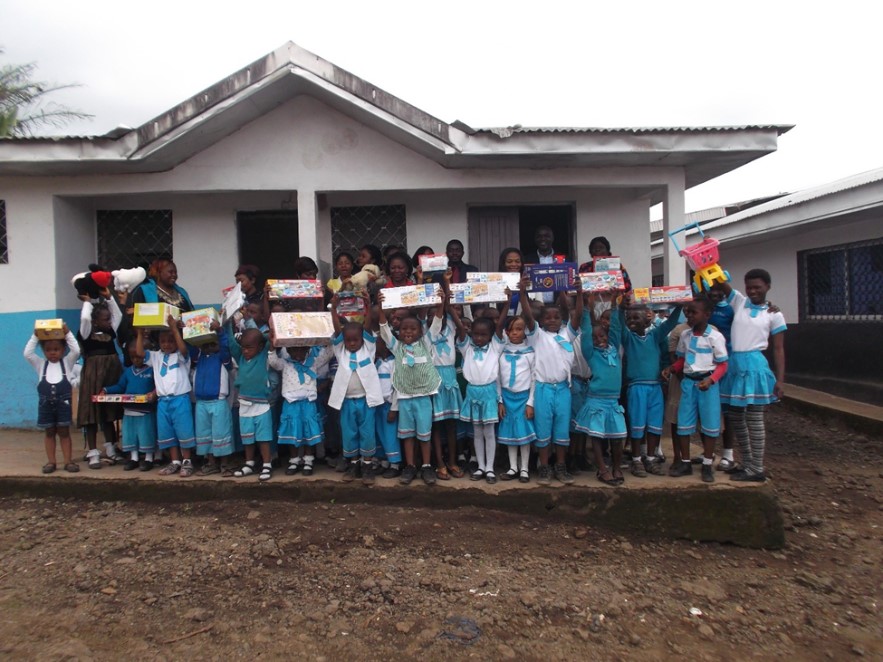 Students at one primary school show their enthusiasm for the new school supplies and toys that they received from this shipment. Students had experienced a long period of absence due to conflict in the region and they are now very excited to return to their learning.
Reference No. : S4210