SHIPMENT FEEDBACK
Over 50% of Uganda's population are regarded as 'working poor'. This means that, despite being in regular employment, they earn less than US$3.10 a day. Poverty is therefore a widespread issue in the country and one of the main factors in its low ranking on the Human Development Index. Perpetuating the issue of poverty is the inconsistent quality of, and access to, education. In Uganda, only 31% of the population have received any secondary education and, although children are expected to attend school for 11 years, the average length of time spent in education is actually only six.
Our NGO partners in the region are champions of education, believing that through better opportunities in the classroom children can develop the skills they need to pursue better opportunities in life. In pursuit of improving education standards, our partners run nursery schools, primary schools, and youth training programmes, all to empower Uganda's young people and improve the futures available to them. Alongside this, they run community projects in the form of libraries, healthcare outreach, and material support for those in need. All of these efforts have been benefitted by this shipment.
"The shipment has had a great impact on our community outreach programmes, raising their impact to over 1600 people both directly and indirectly" – NGO Director

(Above) "The shipment made it possible for us to provide basic necessities like clothes and footwear to people in need"

(Above) Students at our partners' primary school settle down for work at their new desks and chairs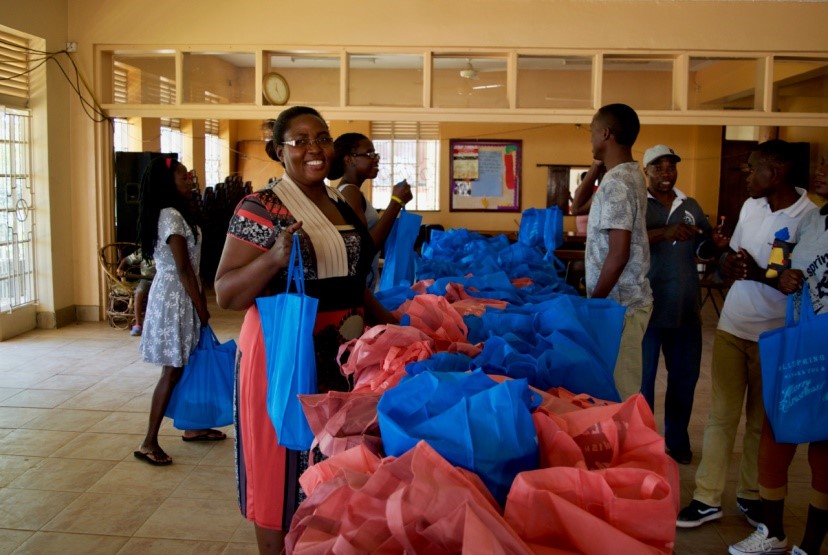 (Above) "The shipment also provided a number of other necessities like clothes, boots and electronic appliances which have been used in the different outreach campaigns throughout local communities"
The feedback from our partners about this shipment speaks loudly of the impact. Here are just a few examples of the ways the donated goods have made a difference, in their own words:
"The office and classroom furniture saved us US$25,000 out of the budget for improving the school environment."

"The clothing, kitchen ware, bags and other items have saved us over US$10,000 in community outreach and aid."

"The books and scholastic supplies enabled us to initiate a Weekend Reading Scheme in which 138 students carry home books to read and write about. This has greatly improved the English proficiency of students."

"The office tables and drawers enabled us to change the school office and the old furniture was used to setup the school staffroom for 12 teachers."
We are grateful to all who contributed to this shipment, whether with goods, funding or volunteer efforts. Thank you for investing in Ugandan communities!
---
FURTHER IMPACT
"Over the years we have hosted leadership meetings, youth training programmes and skills workshops in our hall facility. With the increase in seats through the shipment we received, the total number of meetings and trainings has increased by double, with 18 taking place in 2017 alone"– NGO Director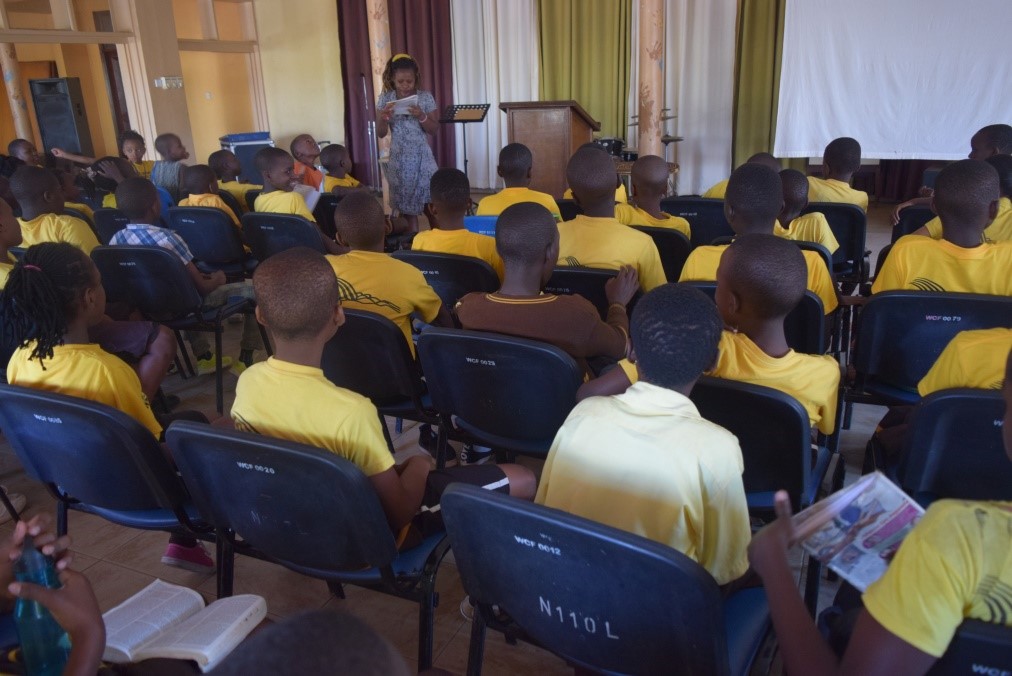 Community outreach campaigns supported by this shipment included:
Youth mission 2016 – 173 families
Community day 2016 – 167 people
Community day 2017 – 380 people
Youth mission 2017 – 300 families
Easter packages 2018 – 259 people
In total this shipment has either directly or indirectly impacted almost 3000 local people.
"In 2018 we reached out to Hope Home for the disabled, a charity home founded by Miss Nakagwa, herself a polio victim. With just a rented room Miss Nakagwa was able to bring three rejected children into her care and teach them skills to earn a living.

After we discovered her efforts and assessed the needs of the children, we were reached out with scholastic materials, books, clothes, food and other necessities. This would not have been possible without this shipment"– NGO Director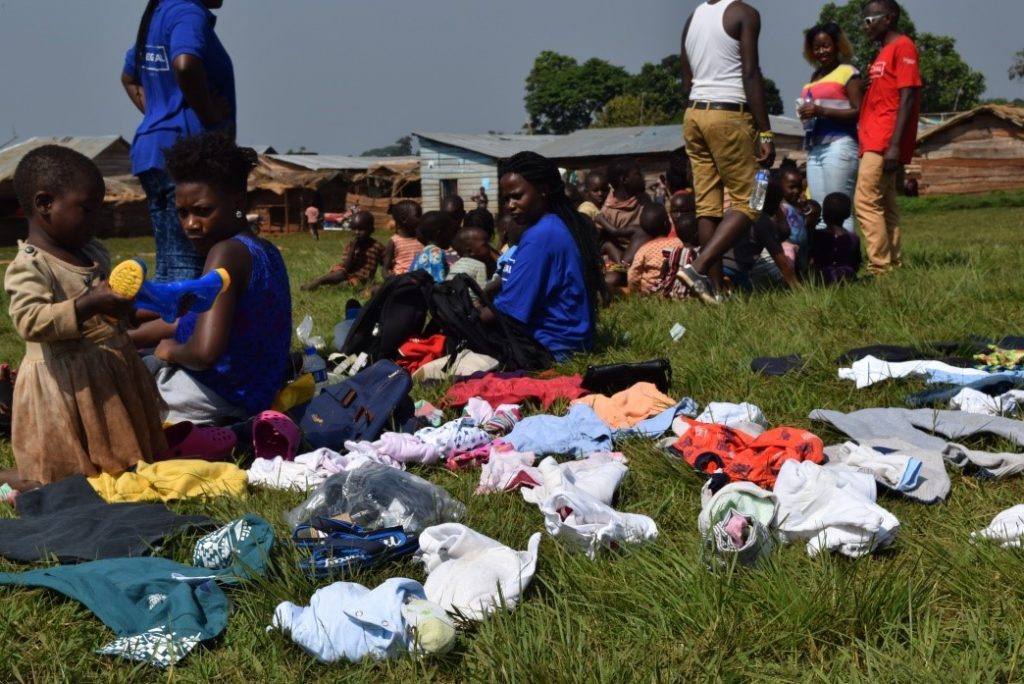 Reference No.: S3693