SHIPMENT FEEDBACK
Nigeria is the most populous country in Africa and one of the world's largest oil producers, however decades of instability and recent internal conflict have severely hampered development and over half of its people still live below the international poverty line. Access to education and work can often be a challenge in Nigeria, particularly for vulnerable groups such as women and children, and this has exacerbated poverty across the country. Ranking just 157 out of 189 on the Human Development Index, Nigeria sees many in need of the type of support which will allow them to improve their own situation.
This is what our NGO partners in the region are trying to do, to offer the programmes and services that are needed for people to break the poverty cycle. Among the projects that they have embarked on are rural education improvements, vocational skills courses, orphanage support and poverty relief drives, all of which seek to bring about long-term improvements to the lives of those involved. These, and the other programmes that they run, are all in pursuit of their vision:  'A world in which human rights are protected and enforced on the basis of equality, equity and non-discrimination'.
"The shipment has vastly helped our projects and our objectives as an organisation" – NGO director

(Above) New computer equipment and desks arrive at our partner's training centre where IT lessons are conducted for young people in the community.

(Above) School children pose with the new books that will soon fill their classroom.
The goods that we sent in this shipment have been put to good use supporting the work of our partners in the region. The wide range of goods that were sent, including homeware, clothes, furniture and computer equipment, have ensured that a number of different projects, and many different individuals, received a direct benefit from the shipment. Here are just a few examples:
Tables, plates and other kitchen utensils have been used by unemployed women to open small catering businesses called bukkas, allowing them to contribute to supporting their families.

Computers and printers have replaced those that were worn out in schools and community facilities, saving the communities around US$1500.

Books, stationery and educational equipment have been donated to schools and orphanages, allowing them to improve and expand their classrooms and libraries.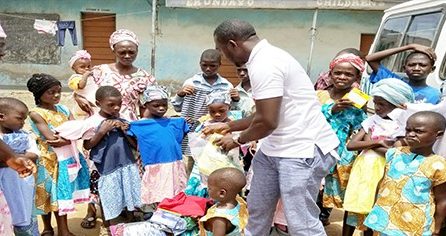 (Above) Clothes are distributed at a local orphanage.
Our partners estimate that the effects of this shipment will go on to produce a direct benefit for some 10,000 local people. Without the support of goods like these being donated the good work that our partners are carrying out would not be possible, the impact of your donations should not be underestimated.
---
FURTHER IMPACT
"These items have changed people's lives; they have been distributed to those who actually needed them"– NGO director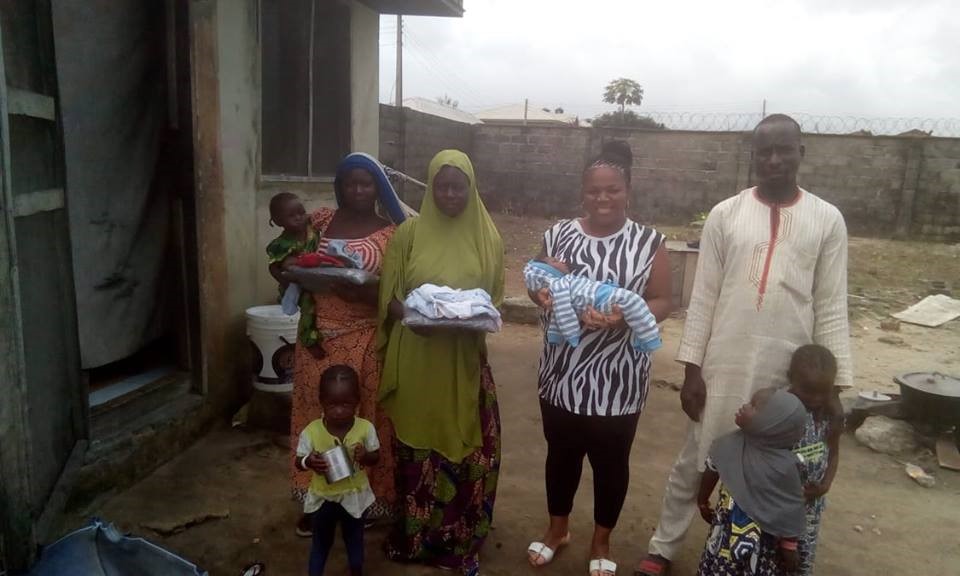 (Above) A local family who have received support from this shipment in the form of new clothes for their children and young baby.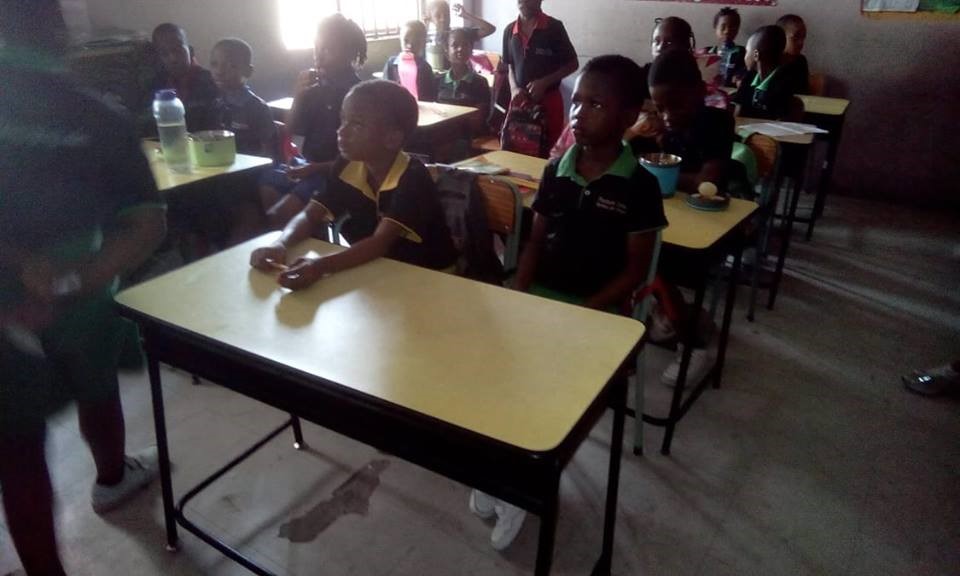 (Above) Students enjoy the new facilities that have been fitted in their classroom.

(Above 1st & 2nd pic)  A local school receives new desks and clothing for their students.
Reference No.: S4709