Nina is 78 and one of Kazakhstan's elderly poor. Her only family is a daughter, with whom she has a broken relationship, and she's almost completely blind. Nina's back was badly injured when she fell many years ago, cleaning windows. She rarely leaves her small apartment. "I'm so lonely – sometimes I forget my Russian words," she told a Social Welfare officer.
When, not long ago, her upstairs neighbour's water pipes burst, the water flooded Nina's kitchen and damaged her cupboards. A team from our Central Asian partners had already been visiting Nina regularly, through their Community Care program, encouraging her and meeting her needs. So, when they heard of her need for a new cupboard they knew they could help.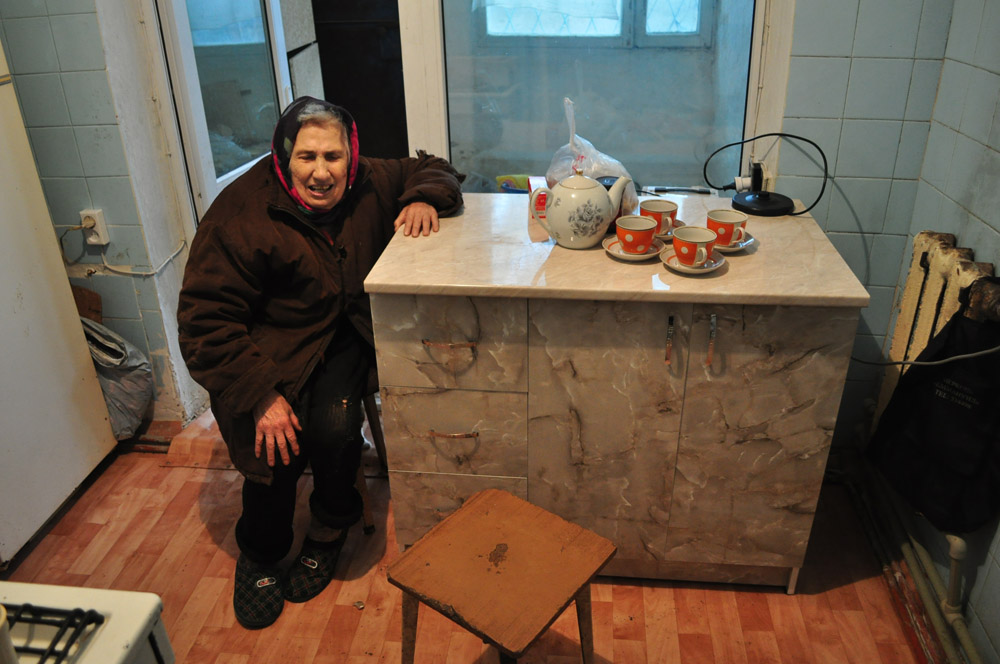 "We heard her before we saw her," said one of their staff. "We brought her new cupboard up the stairs and though she couldn't see us, she could hear us. She stood, bent, both hands upon a short, wooden stool for support. When we put the laminate cupboard in the kitchen, Baba Nina began her inspection. She stopped a moment. She put her head on the benchtop, smiled and said, 'I could fall over with joy.' As we watched, we didn't know whether to laugh or cry."
Even as Baba Nina, disabled and almost blind, experienced friendship and practical help from their team, her story is multiplied many times over in Central Asia, where we regularly ship containers of goods from Hong Kong to help the region's poor, lonely, unemployed and disabled.