Feedback: Aid and empowerment for refugees
The civil war in Syria has created a refugee crisis that has been catastrophic for the nation and its people. 13.5 million Syrians in total have been displaced, either within the country, or fleeing to other countries. It's estimated that more than 11 million people in Syria are in need of assistance just to get by day to day.
Our partners in Syria work tirelessly to run programmes that create opportunities for internally displaced and vulnerable people from the host communities. In this, our second shipment to Syria, we sent clothing, medical supplies, furniture toys, and educational materials for displaced children who are missing out on vital years of playing and learning.
"[Because of the new donated school furniture,] the administration decided to get rid of 100 very old broken furniture, and could now open two new classrooms.
NGO staff.
The impact of the shipment included:
School furniture that enabled them to equip classrooms in three elementary schools in two rural villages.
Toys and warm clothing delivered to hundreds of children from displaced or impoverished families
Sleeping bags to help 750 displaced people in need. 
Thanks to generous donors, we included a large number of toys in the shipment. Some of the children who received toys have never touched a new toy in their lives. Coming as part of ongoing holistic work in education, counselling and healing for traumatised and struggling families, the joy that the toys brought was immeasurable.
---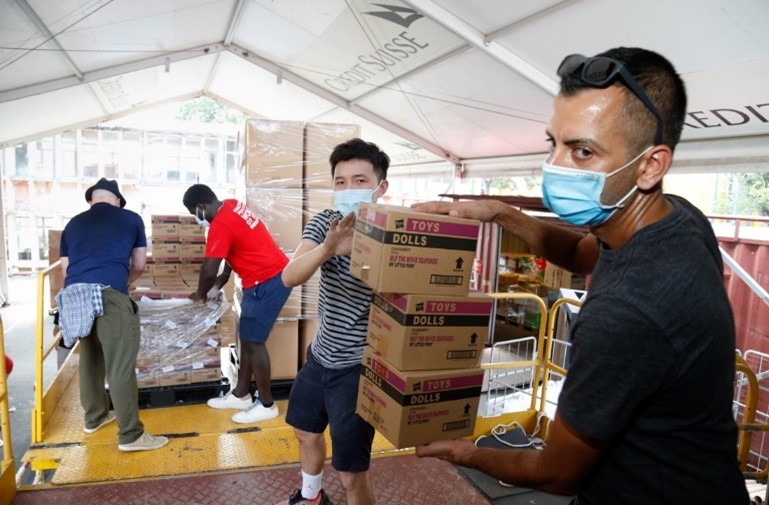 Volunteers in Hong Kong load new toys into the container at Crossroads Village, ready to ship to Syria.
---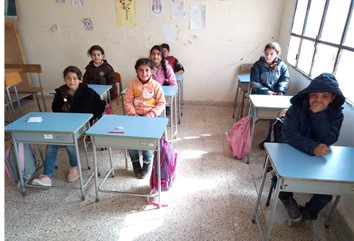 School furniture from the shipment replaced broken, very old desks and chairs in three different schools in rural areas.
---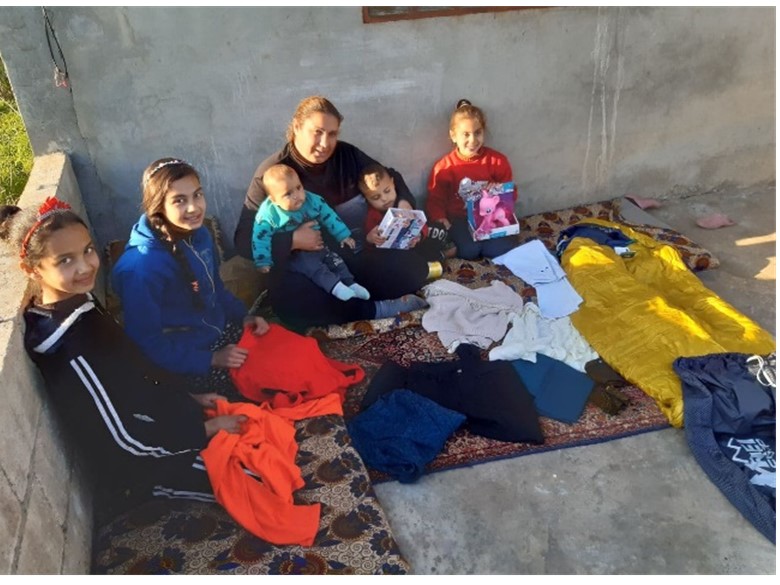 New clothing for both children and adults meant struggling families were able to save money for other needs like food, health and transport costs.
---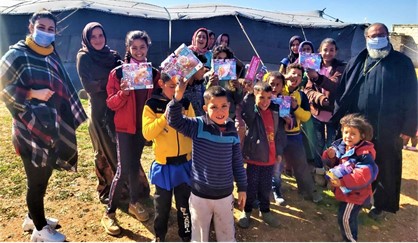 Thousands of brand-new toys from the shipment brought joy to children in this rural, war-torn area who have never held a new toy in their lives. They have spent their entire childhoods displaced or living in a war zone.
---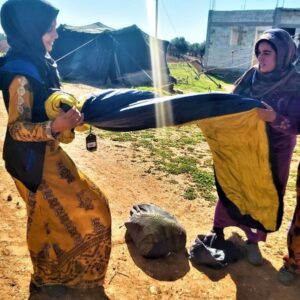 ---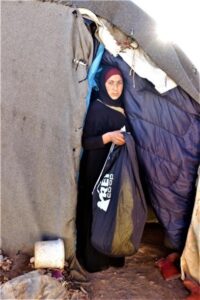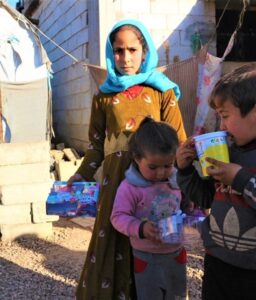 ---
(S5477A)