Philippines: Healing after Haiyan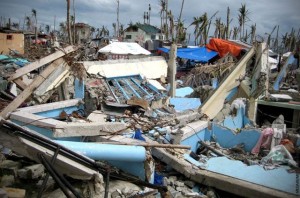 Two families in Barangay Bacabac, Philippines were huddled together in a village building as the worst typhoon in the country's history raged over their heads. They had fled there to find shelter, thinking it would be a safe place to wait until the worst of the storm was over. Suddenly, though, the roof peeled off the entire roof of the room they were hiding in, forcing them to race to find another safe haven. Thankfully, they survived, but the typhoon, known as Haiyan or Yolanda, in the Philippines, was the nation's deadliest ever, eventually killing more than 6,400 people.
"Typhoon Yolanda's fury was so strong," wrote Crossroads' partners in the Philippines, "that even the commonly known structures in which people sought shelter – schools, town halls, and churches, did not stand a chance against the typhoon."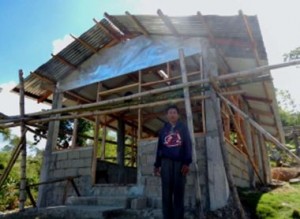 When it struck in November, 2013, Crossroads immediately responded by shipping 4 containers within weeks, to help with immediate needs. After flood waters receded, and damage was assessed, we shipped another two containers, in March and May, which held goods specifically to help people rebuild homes and community buildings that had been devastated.
Now, 10 months down the track, many of the people affected by Haiyan are still rebuilding, and Crossroads is part of that story. Many of the buildings central to rural communities are still operating under makeshift conditions but goods from Crossroads' containers are now making a real and practical difference.
Roofing materials, angle bars and tarpaulins are being put to work as people from the community come together to repair what they have lost. Another Crossroads partner who received funding collected from our donors reflected on their work in Dulag, "the local people were working seemingly round-the-clock to build back their community. Families were building back their homes while lending a helping hand to their neighbours. It was amazing to witness the determination and hope driving this community towards restoration."
It's only thanks to the generosity of the Hong Kong community that Crossroads has been able to, and continues to, offer so much support. Donated funds that flooded in, allowed the purchase of construction supplies and other goods to help in the reconstruction, and we're grateful to thousands of people who gave disaster kit items and helped pack and load the goods. We are continuing to work closely with our partners on the ground to offer further help in the reconstruction efforts needed.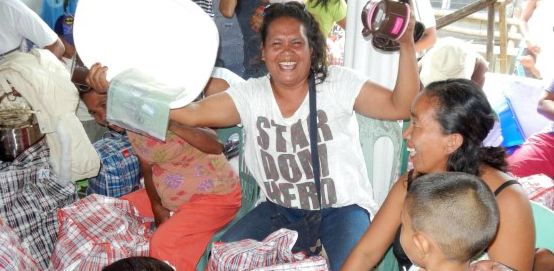 Give Now!
Donate to a shipment like this one.
Donate Goods!
Want to donate goods for a shipment like this one?
Philippines Snapshot
Population: 98,39 million
Capital: Manila
Population living below international poverty line of US$1.25 per day: 26.5%
Government statistics indicate that 1.57% of people in the Philippines are living with a disability. 97% of people living with disabilities are not being reached by the public school system.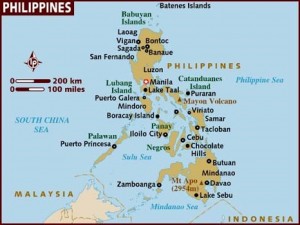 Hope after incarceration: Zambia
"I was doing Grade 7 when my father was sentenced to life imprisonment," recounts Bodiao. "Life came to a standstill as...
Syria: Aid and empowerment for refugees
Shipment Feedback: The conflict in Syria continues to devastate lives and communities, with thousands of people still displaced and living in flimsy...
Cameroon: Educating and rebuilding
WHO IS THIS SHIPMENT HELPING? When we first started working with our Cameroonian partners in 2010, they were planning and working on...