Microsoft Brings New Technology to Nepalese Communities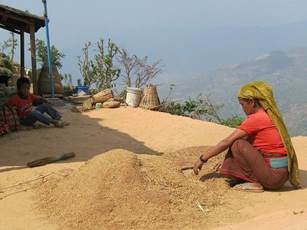 When Anu's family fell on hard times, they were forced to pull her out of school. It was a harsh blow for this Nepalese village family, who knew the young girl had huge potential, but they simply couldn't afford to pay her fees.
Hope finally came to town in the form of an NGO who opened an innovative kindergarten for impoverished families, and they employed Anu's mother. It brought in enough extra income for Anu to re-enrol in school and finish a high quality education. Today, instead of expecting a lifetime of poverty, Anu has plans to study further and become a civil engineer.
Engagement strategist for Crossroads' Global Hand, Eric, met Anu when he visited Nepal this year with a Microsoft representative. Microsoft Hong Kong has been designing a project for villages like Anu's, building computer labs in schools where there are none.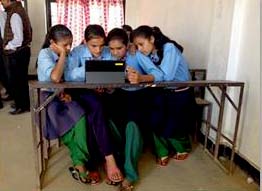 The partnership with Microsoft was born when they organised a team day of landscaping and manual work at Crossroads' site, but weren't content simply to use their muscle for us! They wanted to use their core strengths but consulted Crossroads for guidance on NGOs who needed their help and how to go about it.
Crossroads worked closely with Microsoft to find partners in Nepal that desperately wanted computers and could use them strategically for the poor. Today, Microsoft is in the final stages of establishing two computer labs in poor communities, and would love to do more.
Can we help your company connect with NGOs that need your help? Email engagement@crossroads.org.hk to talk!