Kazakhstan: Halfway house for needy and homeless people
Alcoholism is such a part of life in Shymkent, Kazakhstan, that it's tragically common to see intoxicated, homeless people in the streets.
"Every family has been affected," says our Crossroads' partner.
The Shymkent summer climate is mild enough to survive living on the streets but during winter, temperatures plummet to below -5 degrees Celsius. Alcohol or drug users risk hypothermia when lying unconscious and unprotected on the frozen ground.
Our partners compassionately rescue and support these needy people and provide them with a safe environment to regain their health and encourage them to get back on their feet. Thus far, everyone who has passed through the home has rejoined society successfully.
Crossroads' shipment included warm clothing for men, women and children, fabric, shoes, blankets, towels to help provide warmth and protection from the winter. They also received appliances, furniture, office equipment, computers and even exercise equipment to help provide a homely and encouraging environment for those who are in need of support, rehabilitation and training to pave forward a new way of life.
Renovations are already under way for this new halfway house and from the pictures included; it is clear that this house will have a big impact on those who are used to living rough and often facing a hopeless future. There are also plans to further develop the halfway house into a skills training hub.
Crossroads, our partners in Kazakhstan, and the beneficiaries of these goods are extremely thankful for all those who helped make this shipment possible!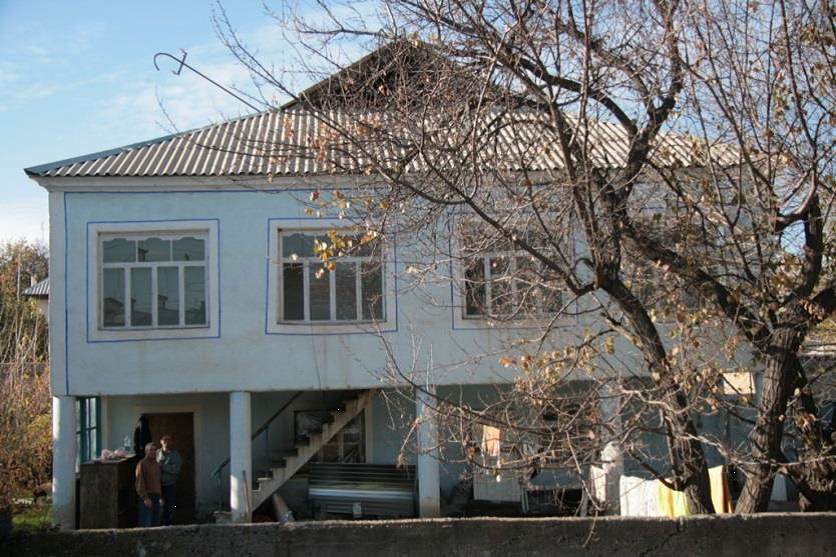 Give Now!
Donate money to support a shipment like this one.
Donate Goods!
Want to donate goods for a shipment like this one?
Kazakhstan Snapshop
Population: 17.9 million
Capital: Astana
Kazakhstan is the world's largest landlocked country by land area and ninth largest country in the world. The climate is continental, with warm summers and colder winters.
The GDP per capita is US$12,950 or around $35 per day. In Hong Kong, the GDP per capita is US$33,534 or $91 per day.