How you can help Haiti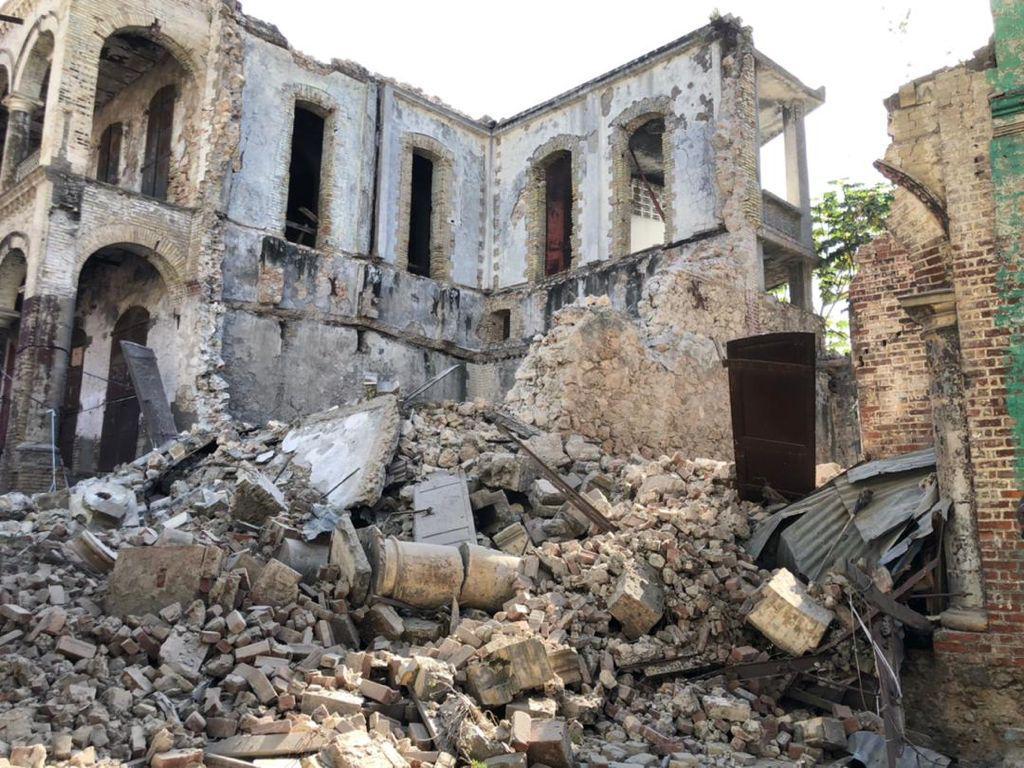 On 14th August 2021, Haiti was hit by a 7.2-magnitude earthquake. Then, just two days later, Tropical Depression Grace brought very heavy rains, flooding the same affected region and blocking access roads, compounding the disaster. The death toll from the disaster is in the thousands, with tens of thousands left injured, and half a million children affected, according to UNICEF.
"We are preparing for a public health disaster," says Nadesha Mijoba of the Haitian Health Foundation, speaking to the BBC. There are fears of a cholera outbreak, and a dangerous lack of clean drinking water and access to food.
Crossroads is in discussions with our existing partners in Haiti about their most urgent needs, and how we can help. You can give funds now to help with the urgent needs of those suffering, or read on for other options:
Give goods from anywhere in the world
If you have disaster relief goods to donate from anywhere in the world, we can help connect you immediately with trusted partners who need the goods for those they serve. Email our Global Hand service at enquiries@globalhand.org
Donate funds
You can donate to our Haiti Earthquake fund now, using the button below. In the form, note that the funds are for 'Haiti earthquake'. If you're running your own fundraiser for Haiti, we can help to channel the collected funds to our trusted partners:
Donate Now
Sponsor a shipment from Hong Kong
We are currently preparing a shipment for Haiti, filled with goods to help in rebuilding and redevelopment for those affected by the earthquake. If you have goods to give in Hong Kong, or are interested in funding the shipment, email enquiries@crossroads.org.hk
Thank you for caring for those experiencing such devastating loss in Haiti.