Giving bikes a second chance
"In rural Zambia and Angola, everything people do requires bicycles," said a Zambian consignee to us once, in despair, when asking us to include bikes in a shipment. For many rural people in poverty, a bike completely transforms their life, as they can travel to town to work or take their goods to a more profitable market.
How thankful we are, then, for our bicycle processing volunteers, who take donated bicycles, often sad, rusting, and missing parts, and bring them to a state of glory, each ready to transform a life far away! Recently, though, the bike department has been a little empty, seeking more bicycles to process but unsure how to source them. "We had desperately too few bikes for the approaching container shipments," said Mario, the department manager, "and so we had to find a way of replenishing our stock."
The answer came to Mario, a community volunteer, when he saw the racks of abandoned bicycles left at bus or ferry stations in Hong Kong, long forgotten by their owners. He arranged with one district to collect all the abandoned bikes in their area, and give them to us. The drive brought in an incredible 72 bicycles!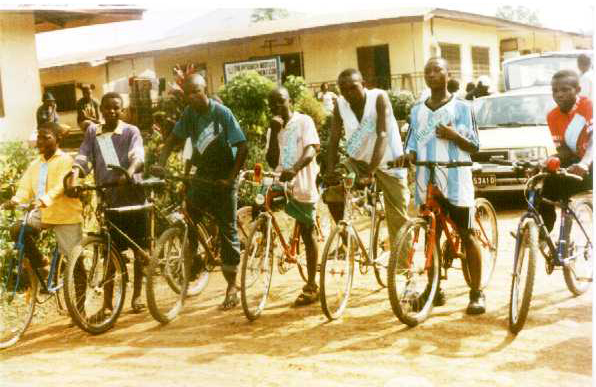 How you can help
At Crossroads, we love finding creative solutions to connect those in need with those who can help. Could you donate goods like bicycles? Click here to read more about donating goods.
Or if you would like to volunteer with our bicycle department, sign up here!