Cambodia: From Slavery to Safety

"These children will never have had a present all of their own without any sexual favours being demanded of them."
The young Cambodian girls in the photo above have a dark reason for hiding their faces. Each was once sold into prostitution and has escaped or been rescued from slavery.
Over recent years, Crossroads has sent goods to this sparsely resourced centre, to assist their dedicated team as they seek to rescue, love, support, rehabilitate and train the girls for a brand new life.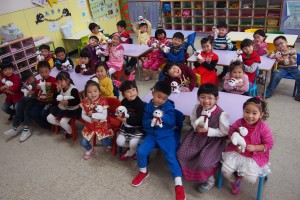 Some of our provision has been classroom equipment to help the girls gain the skills they need for safe employment in the future. This year, we took further provision but added a little extra touch which surprised us in its impact. As a simple gift of love, we included some plush baby seal toys, part of a mammoth donation
we'd been given by Li & Fung. "It broke my heart to see how very, very happy and excited they were to receive a seal," wrote our partner there.
"Some of them carried their seal around with them for the rest of the day, eating their meals with their seal on their lap, dancing and holding their seal…."
We sent a further 3,000 seals for distribution among other young ones who have had an embattled life in Cambodia.
---
Crossroads and Gender Equality in the Workplace
Crossroads is proud to be an inclusive work environment, where both men and women have equal opportunities for advancement. Working parents have flexibility in their work schedule and onsite childcare or schooling is offered for the children of full-time staff.
.
---
Zimbabwe: Much Needed Glasses Bought by Fair Trade Profit
"When more women work, economies grow." UN Women
When female unemployment in Zimbabwe was at 97%, a bunch of smart women got together and created a knitting cooperative called Gogo Olive. (Knitting, they explained, is easy and can be done anywhere.) They knit stuffed animal toys which are as funky as their name and they call them 'shamwari', which means 'friends.' These little creatures are among our best sellers in our Global Handicrafts shop.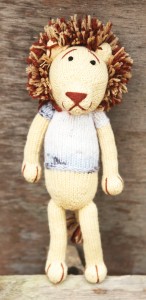 When we buy products from Gogo Olive (and many others), we not only pay the 'fair trade' minimum. We pay an additional sum which the women use to invest back into their community and families. The Gogo Olive 'grannies' were able to buy eyeglasses for some of their workers with this 'premium' payment. It was a joy to see photos of the proud faces of these middle-aged craftswomen wearing their new glasses, for some the first glasses they had owned.
---
Beauty in a Brothel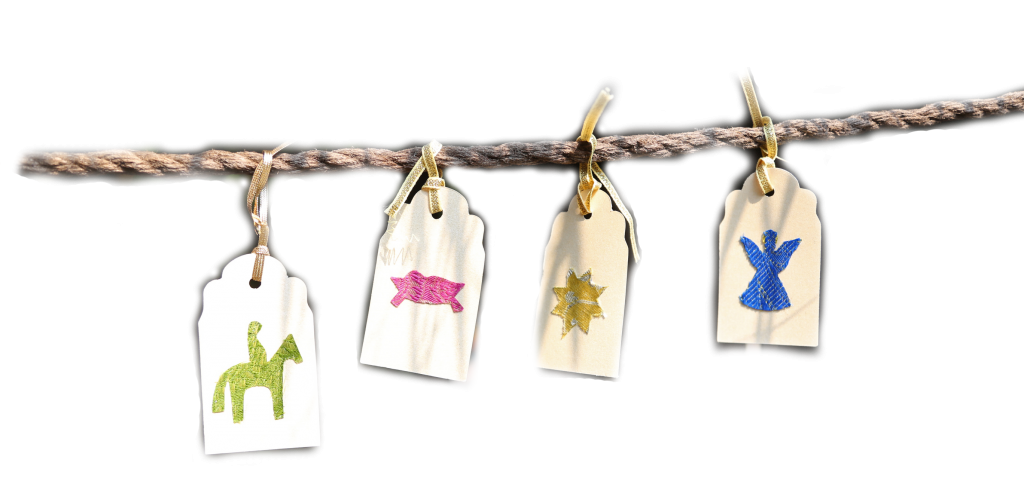 Beauty lived in a poor Indian village where she agonised to see her father struggle to meet costs for his nine children.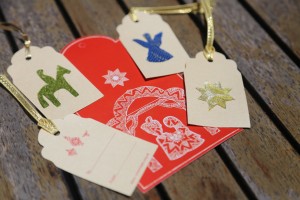 At just 16, she was desperate to contribute to the family income. She turned to a trusted 'aunty' of the family. Her aunty said she could find Beauty a job as a housemaid. Beauty took it but soon found that the job was in fact in a brothel. She was trapped. One of our partners met her just a month after Beauty began the work. She runs a papercraft business in Kolkata's red light district that takes women from the sex industry and gives them new jobs, new training and a new dignity. Named Love Calcutta Arts, it was this group that created
our 2014 Christmas cards. 20 young women in their employment have created thousands of Christmas cards for us using handmade paper and cuttings from beautiful recycled saris. We were excited to share their creativity and their story with the world as we sent the cards to our partners, supporters and friends.