It was the end of an era when Hong Kong's beloved Excelsior shut down in early 2019. As their doors closed, though, the Excelsior opened doors around Hong Kong, thanks to its commitment to social responsibility. They wanted to do as much as possible to prevent the hotel's vast inventory from landfill. So, they asked us for help finding NGOs who could use this furniture and their hospitality goods.
We spread the word through our networks and found 9 different NGOs in Hong Kong who were eager to give new life to some of the high-quality items. Two social enterprise groups, in particular, benefitted. Both are in opening catering facilities which provide both training and jobs for people whom life has dealt a difficult hand. The Excelsior's cutlery, glassware and appliances have saved them many thousands of dollars.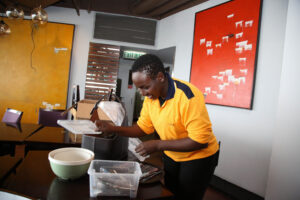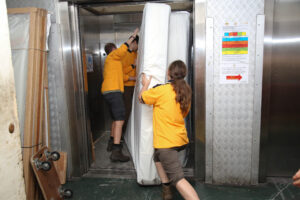 .
One of the things we love about Crossroads is that we can place goods both near and far. Their donation, for example, filled an entire container bound for economically depressed communities in Ghana. A substantial amount of that same donation has, week by week, been helping fit out apartments for families and individuals in need inside Hong Kong, referred by Social Welfare or Hong Kong non-profits. We do, indeed, feel like a Crossroads: a place between those in need meet those who can resource them.