Update: This shipment has been loaded and is currently on its way.
Cyclone Pam is reported to be one of the worst cyclones ever to hit the southern hemisphere. On 13 March, Category 5 Cyclone Pam devastated the archipelago of Vanuatu, essentially flattening villages on the worst-hit islands and damaging most buildings in the capital, Port Vila.
A state of emergency has been declared in Vanuatu, with half of the population affected. Tens of thousands of people have been cut off from services such as water and electricity, and many are now simply surviving on fruit they can find on the ground. Locals will soon be, if not already, in desperate need of clean water, food, personal items such as soap, and cooking supplies. Some have had not just their homes, but their entire village washed away or destroyed in the savage storm. They are in need of temporary emergency shelter and essential supplies.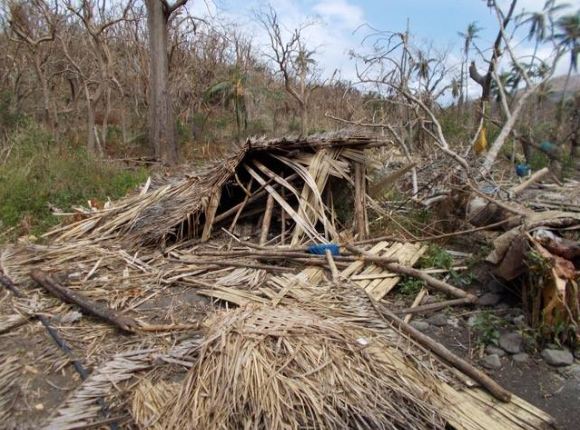 Crossroads has partners already working in Vanuatu who are appealing for immediate emergency relief supplies. Thanks to our disaster preparedness programme, Crossroads has kitchen and hygiene kits pre-prepared and ready to send. We will be shipping a 20' container of these relief goods to provide assistance to families in need.
Our partner organisation has been conducting ongoing work in Vanuatu to provide educational opportunities for particularly disadvantaged children on Efate and Tanna Islands.
They usually work with 600 children attending 6 different schools. A primary focus of their work is capacity-building through teacher training of over 50 local staff workers. This project's aim is to see the workers become independent teachers and managers – local teachers teaching local students. They also provide education regarding health, hygiene, computing and literacy, which benefits the entire community.
Both Efate and Tanna Islands were severely affected by Cyclone Pam and our partners now have the difficult job of providing relief and assistance to affected families that they work with. Crossroads' shipment will equip them to help.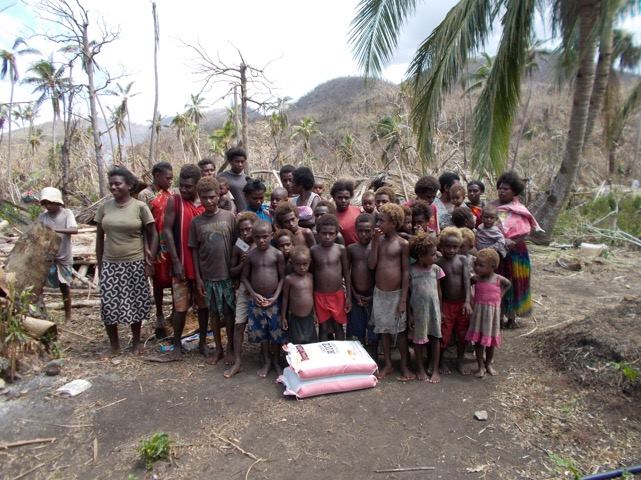 Give Now!
Donate to this shipment now!  In the 'what for' box, write 'Vanuatu S4333.'
Donate Goods!
Want to donate goods for a shipment like this one?
Vanuatu Snapshot
Population: 266,937
Capital: Port Vila
The archipelago of Vanuatu is made up of 82 Islands stretching across 1,300km. It is situated north-east of Australia and to the west of Fiji; with the Solomon Islands to the north and New Caledonia to the south.
In Vanuatu, 60% of the labour force works in agriculture.
The GDP per capita is US$3,039 or around $8 per day. In Hong Kong, the GDP per capita is US$33,534 or $91 per day.
Cyclone Pam has affected 166 000 people – over 60% of the total population.