Container helps Ugandan HIV sufferers
For a person living with AIDS in rural Uganda, death hovers many months before they actually die. Anti-retroviral drugs are available in some areas, but this does not help those who are too poor to pay for treatment, or who live too far from a clinic.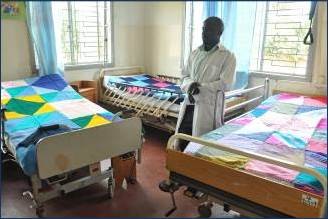 As AIDS-related illnesses like tuberculosis, parasitic infections and cancers attack the body, the person grows weaker and thinner, over the course of months, eventually confined to bed where family members must care for them until they die.
The disease leaves thousands of orphans, which in turns creates strain on the elderly, who are often left in charge of a houseful of children with no parents, and no way to earn a steady income.
One NGO in Eastern Uganda who serves hundreds of HIV-affected people annually asked Crossroads for help with goods that could support their programmes and bring relief to those suffering so much. After receiving the container, they reported the impact with joy.
Medical equipment donated from Hong Kong has now been installed in the local health centres. "We can now offer inpatient services where clients are hospitalized on proper hospital beds, and give better handling of critical patients with the provided trolleys. We also can provide diabetes and blood pressure tests," they said. "As a result of this donation we have been able to upgrade our services and are now seeing a number of people flocking to the centre for medical services."
200 children from 6 different villages who were struggling to stay in school and whose homes are headed by widows or elderly people received toys, clothes and school books. Many had never owned a toy before.
Children who had previously been writing on the ground because they had no exercise books excitedly received exercise books and stationery.
A job creation scheme for women benefited from the container too: Crossroads sent cooking utensils and crockery which a group of women will use in a small catering business, generating income for them to be able to keep their children in school. They also used some of the clothing from Crossroads as uniforms for their catering business (above left).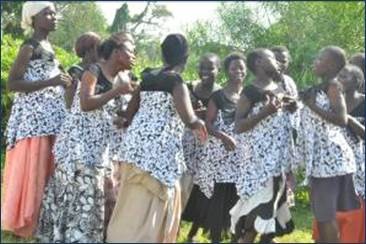 The stories go on and on. Almost every part of the community was touched by the goods, given by so many generous Hong Kong donors, and will now experience real change.
Do you want to be part of an overseas shipment? Crossroads is seeking sponsors for containers bound for nations around the world where exciting projects are taking place. Email engagement@crossroads.org.hk to see how you can get involved!