Changing Futures in Romanina
Many of us remember the Romania of the 90's: where photos of orphans haunted us as they sat in heartbreaking need behind the bars of their cots.
The depth of their plight reflected even deeper need across the country. Poverty, unemployment, weak medical facilities, educational need and the list went on.
So when, in 1999, Crossroads received a request to help change the future of this aching country, we were eager to respond. A new university was opening to bring high level skill sets for a range of professions: its goal being to equip leadership that could assist in guiding the nation forward.
The importance of their work came home to us when we visited the university's president. Three times during our discussion, he received a phone call from the country's Prime Minister and, the following week, he was to spend several days with him. We asked why, somewhat open mouthed at the level of interaction between them. The answer confirmed the value of this new project. The Prime Minister himself wanted to see their country move in a different direction, after its years of hardship and suffering, and he wanted to discuss ways that the graduates from this new initiative could help make that happen.
The university building was constructed with donated money and was, in part, furnished. Many student dormitories, however, needed bunk beds, tables, chairs, lamps and curtains and the cost was prohibitive. Computers, office equipment, crèche care and a host other needs were on the list too. Without that provision, many would not be able to attend the new university year when it opened.
Just at that moment, Hong Kong's new airport, Chek Lap Kok, was finished and we had a call to say that the construction workers' facilities were no longer needed. Could we use bunk beds, linen and more? They received an enthusiastic yes. At the same time, Hong Kong's YMCA was upgrading its facilities. They rang too. Could we use their bed covers, lamps, bedside tables and curtains? They received a second, resounding yes.
We were also able to send office equipment, computers, childcare provision and lecture room furniture. The university was able to enrol their full quota of students. All were young people coming from regions of need, sharing a single vision: to enable others to have a better life than their parents.
In 2015, 16 years after that shipment, a Crossroads staff member visited Romania. "90-95% of what you sent us is still in use," he was told. "It has served thousands of students since you sent it."
It is our goal, in Crossroads, to invest for life. Our partnership with this Romanian university is one example of many we celebrate in this our anniversary year.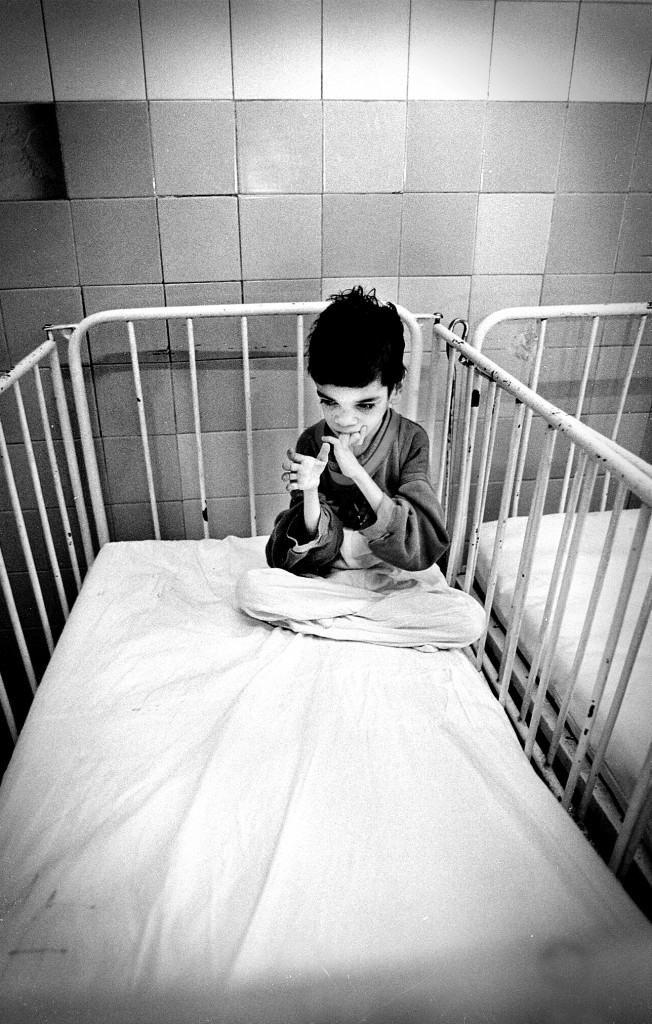 Give Now!
Donate to a shipment like this one.
Donate Goods!
Want to donate goods for a shipment like this one?
Romania Snapshot
Population: 21.77 million
Capital: Bucharest
Population below national poverty line of US$3.50 per day: 21.5%
Infant mortality rates are among the highest in Europe. Access to health care is not commonly available for the poor.
Based on GDP stats, Romania is the 9th poorest country in Europe out of 50, with an average income of USD 12.80 per person.