Cameroon: Sowing peace and hope in rural communities
WHO IS THIS SHIPMENT HELPING?
This shipment has arrived. Click here to read more!
In recent years, violent conflict in Cameroon's South West has displaced hundreds of thousands of people. Many have fled to safer communities, but this puts huge pressure on areas which were already struggling with poverty.
We are shipping to a region which has seen an influx of displaced people. Our partners already had projects running in health, poverty relief, women's empowerment and education, but have now extended their projects to target the needs of those who have fled the fighting. "These poor inhabitants are facing untold suffering, displacement and misery," they said. "As a humanitarian organisation, we intervene by supporting people with basic needs like food, shelter, medication and clothes."
While meeting these essential basic needs, they help with longer term needs too, through development projects, supporting people to support themselves and their families. They also run community education in peace-building with children and adults, helping resolve conflicts and nurture understanding between different cultural groups. They have asked us to send a shipment of goods to support their various projects, including computers, furniture, clothing, household goods, medical supplies and recreational equipment for young people.
---
Mama E's story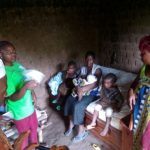 Mama E and her husband find it very difficult to take care of their three children. She lives with an intellectual disability and neither has a job with steady income. "They were in a helpless situation with a newborn of about 3 months, sleeping on a bare bed of bamboo," wrote staff. "We could not pass them by." They took the family into their programme, offering practical help with bedding, mattress and food, and walking alongside them to meet their needs. Goods from this shipment will help families like this improve their standard of living so that they can look beyond their desperate basic needs and focus on the health and education of their children.
---
Hope's story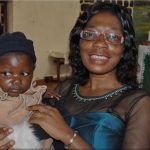 Little Hope is 8 years old and lives with her grandmother, a subsistence farmer in a Cameroonian village. As a baby, Hope was healthy, but in early childhood she grew increasingly ill with a mysterious illness nobody could understand. When staff from our partners' NGO met the family, her grandmother was desperate for help, only able to afford some traditional herbs as medicine. Hope was so thin that she looked skeletal. Staff rushed her to the district hospital where she was diagnosed with a parasitic worm that had left her severely malnourished and in need of a blood transfusion. Today, Hope is thriving, with the extra care and a nutritional plan in place and the family feels grateful for the care and support. Our partners estimate that their programmes in health and poverty reduction for families like Hope's reach 25,000 people each year. Goods from this shipment will help administer these programmes.
---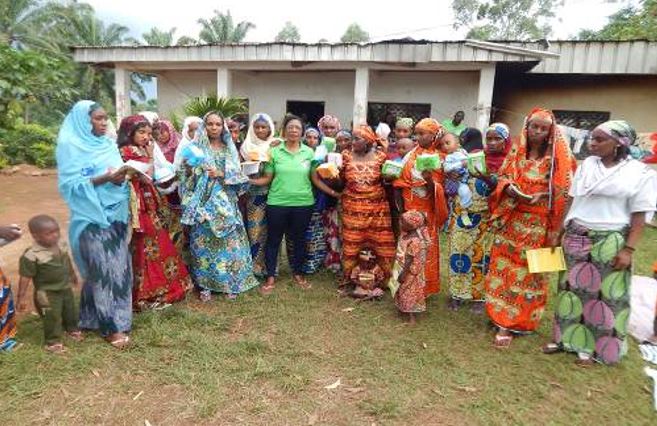 Projects with some of the community's most vulnerable, like women, girls, and pregnant women, encourage them to advocate for their rights and for greater gender equality.
REFERENCE: S5217