Zambia: Supporting Development for Women and Children
SHIPMENT FEEDBACK
Zambia is a nation that struggles with widespread poverty, particularly in rural areas. Roughly 60% of the population live below the international poverty line and more than a third of people are classified as 'extremely poor'. The effect of this, and the overwhelming reliance on small-scale subsistence farming, means that food security across the country is weak, with around 350,000 people lacking access to a regular food supply. Perpetuating these challenges is an insufficient education system and a lack of opportunity for employment, particularly for women.
With a specific focus on supporting development for women and children, our NGO partners in the region run a number of projects that touch on issues of education, health, and job creation. Their work includes:
A child care programme to support orphans and vulnerable children;
A micro-loan scheme to finance business opportunities for women and young adults;
A medical provision service to equip local clinics;
And a youth health service to combat the spread of HIV/AIDS and to improve sexual health education.
"Had it not been for this shipment students would have been sitting on the floor, but now we can provide a conducive environment in which children and adults can learn" ­– NGO Director

(Above 1st) A class at a community school gets to work enjoying their new desks and chairs. (Above 2nd) A knitting class takes place as part of our partners' vocational skills course, using tables donated in this shipment.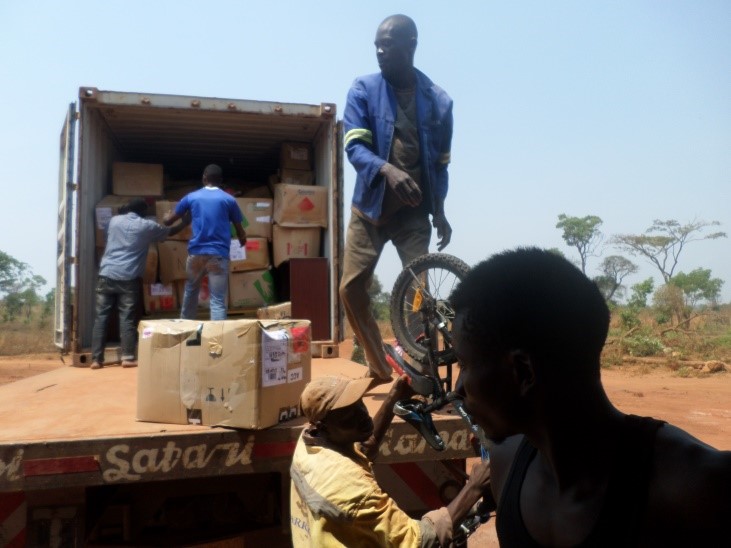 (Above) Bicycles and other goods are offloaded after arriving with our partners.
Thanks to this shipment, our partners have been able to expand and improve their operations in the region, allowing their guidance and support to touch many more lives. The classroom equipment and computers that were donated have saved them US$12,540, money which had been allocated to the purchase of school supplies, but which can now be used to grow new projects. Furthermore, the improved facilities have allowed them to take on an additional 200 orphans and vulnerable children in grades one to six, and to establish an IT class in which 150 young people have already enrolled.
This shipment has made it possible for our partners to maintain their wide and inclusive reach. The goods that they received will continue to provide a benefit to generations of students going forward, having already impacted an estimated 800 people directly. We, our partners, and the beneficiaries of these goods, are all grateful for your continued support.
---
PHOTOS OF THE GOODS IN USE
"The shipment has really helped to change the situation at our school. We received classroom tables and chairs, computers and other assorted humanitarian goods which have helped not only the organization but also the people we serve in the community" – NGO Director
"Many people have benefited from this shipment including women's clubs who also received support through the donation of clothes"  – NGO Director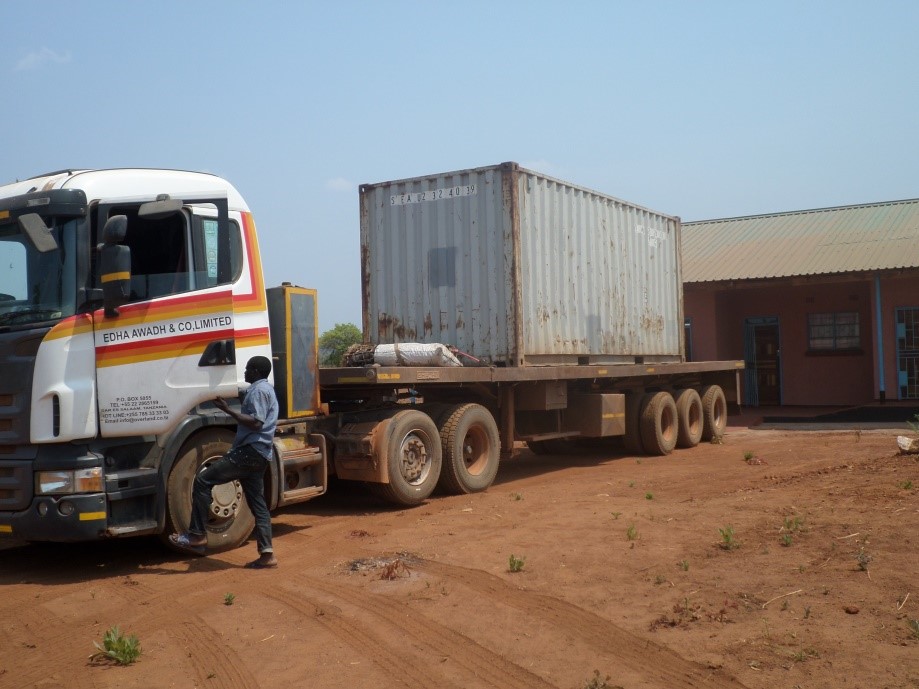 Reference No. :  S4635